People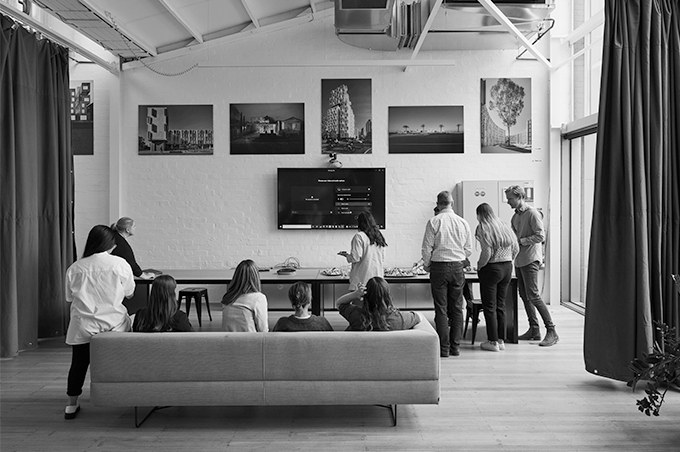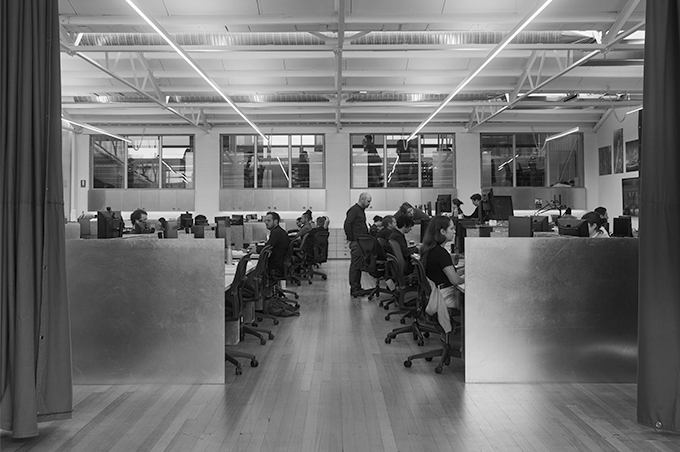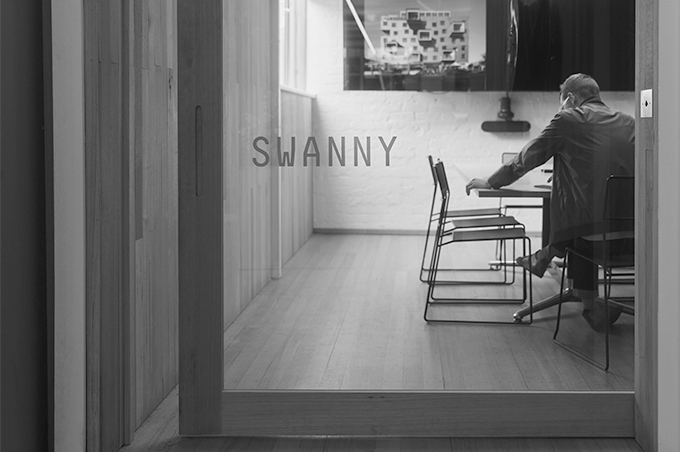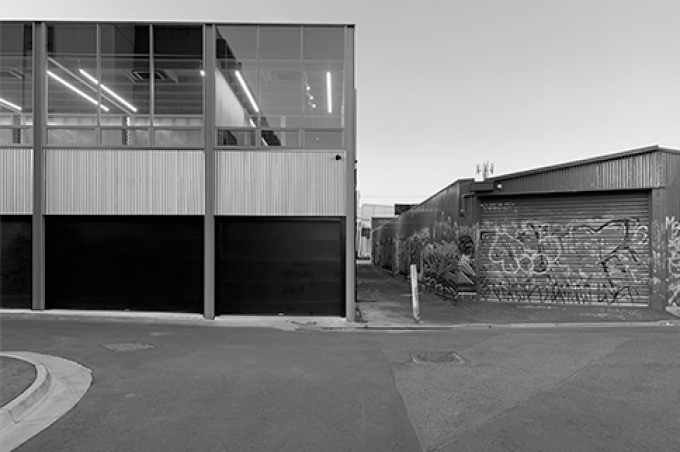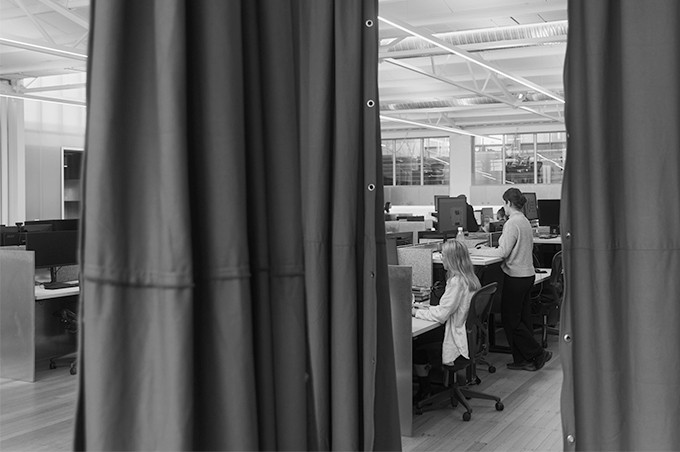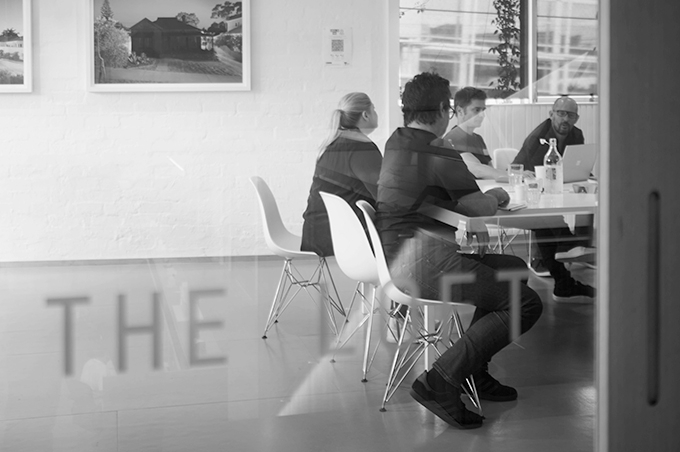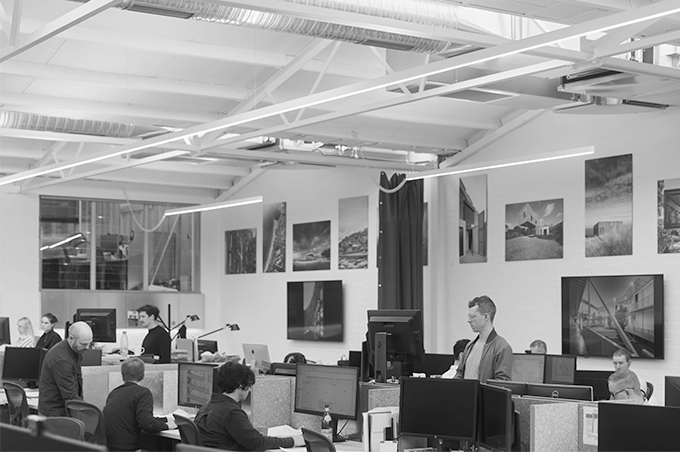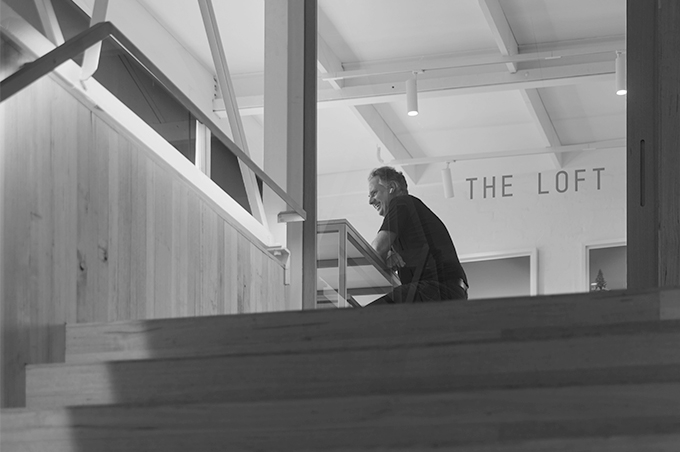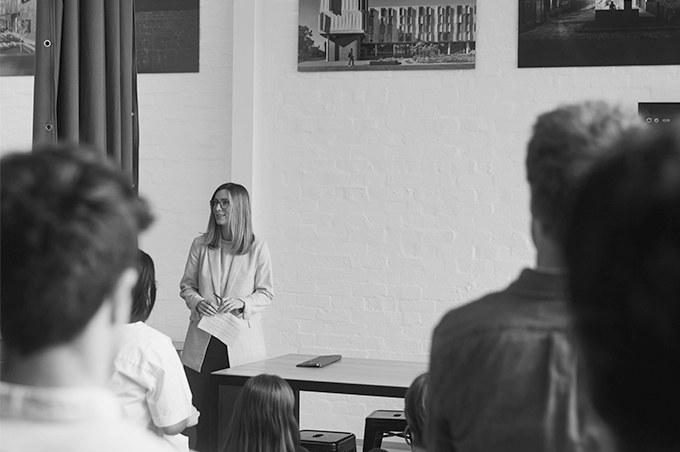 JCB's multi-disciplinary studio brings together a team of design professionals with extensive experience across a range of project typologies and sectors.
We know that effective team leadership is an essential ingredient to the delivery of design quality across all of our projects.
Tim is a focused force who inspires our team, clients and members of the wider profession with his devotion to architecture. An ardent musician, he appreciates the qualities of composition, proportion, texture, harmony and rhythm that exist within both music and design.
As a founding partner and director of JCB, Tim works across all projects within the office focusing on client liaison, conceptual design, research and briefing. He has an impressive portfolio of award-winning commissions and is committed to the ongoing evolution of multi residential and domestic scale housing as well as projects in the public, infrastructure, commercial and education sectors. Tim has significant experience in complex projects and the successful delivery of town planning submissions as well as multi-layered stakeholder and community consultation processes.
Tim sits on the Australian Institute of Architects (AIA) Victorian Awards Committee and regularly participates as a juror for the AIA awards program. He's an advocate for innovative design in the built environment and participates in guest critiques at major tertiary institutions across Australia, including an ongoing relationship with the University of Melbourne as a tutor in architectural design.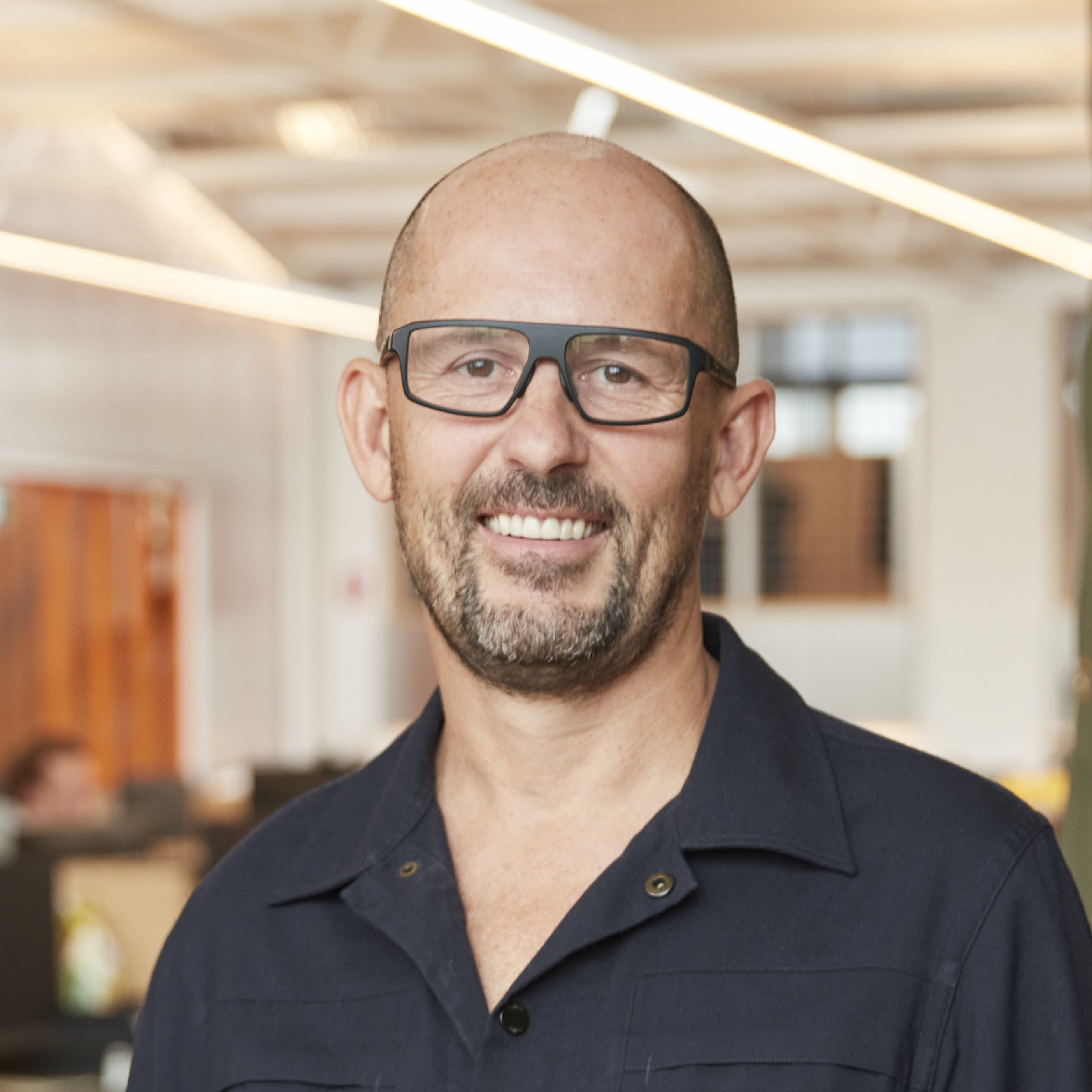 Jon is an adventurer at heart who brings a fearless mindset to everything he does. Whether it's building and flying his own planes or discovering architecture from around the world, for him it's about discovering something unknown and authentic. This love of adventure informs the way he leads our clients, collaborators and team to interesting and meaningful design solutions.
A founding partner and director of JCB, Jon has overseen design and delivery of numerous projects across the public, residential, commercial, education and hospitality sectors. He has led significant urban design and master planning work in both urban and regional settings and has considerable experience in complex projects involving sensitive town planning considerations. Through this, he has developed a reputation for effective stakeholder and community consultation processes.
In 2015 Jon was National President of the Australian Institute of Architects (AIA) and President of the Victorian Chapter between 2012 and 2014. He has been a member of various AIA Awards Juries and remains active with tertiary institutions, including Deakin University's School of Architecture, providing contributions to course content and guest lectures.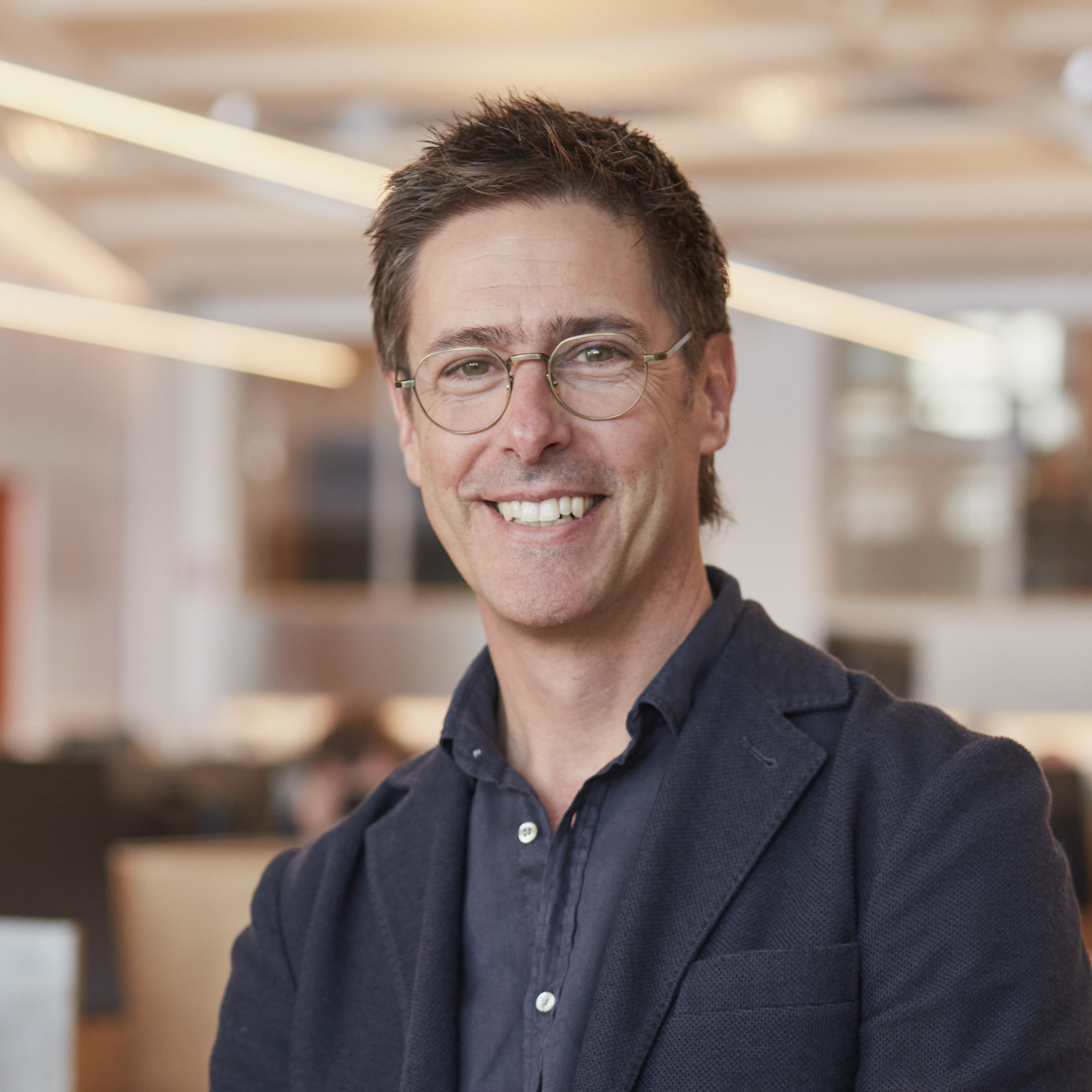 Graham operates from the sincere belief that architecture can improve peoples' lives and by extension, make cities more liveable and vibrant. He's a compelling communicator and has the innate ability to turn challenges into opportunities, creating designs of enormous clarity.
As a founding partner and director of JCB, he has overseen the design and delivery of numerous projects in the residential, commercial, education, hospitality and public sectors. He's highly experienced in leading complex major projects, planning approval processes and multi-stakeholder consultation and has acted as an expert witness in VCAT hearings and given presentations to VCAT in relation to good design, context and design response strategies.
Graham is an active member of various architectural committees, has served as jury chair for Australian Institute of Architects awards programs and participated as a jury member on many industry awards programs. He also maintains an ongoing relationship with The University of Melbourne as a tutor and guest critic in architectural design and has given design presentations at both Melbourne and Deakin Universities.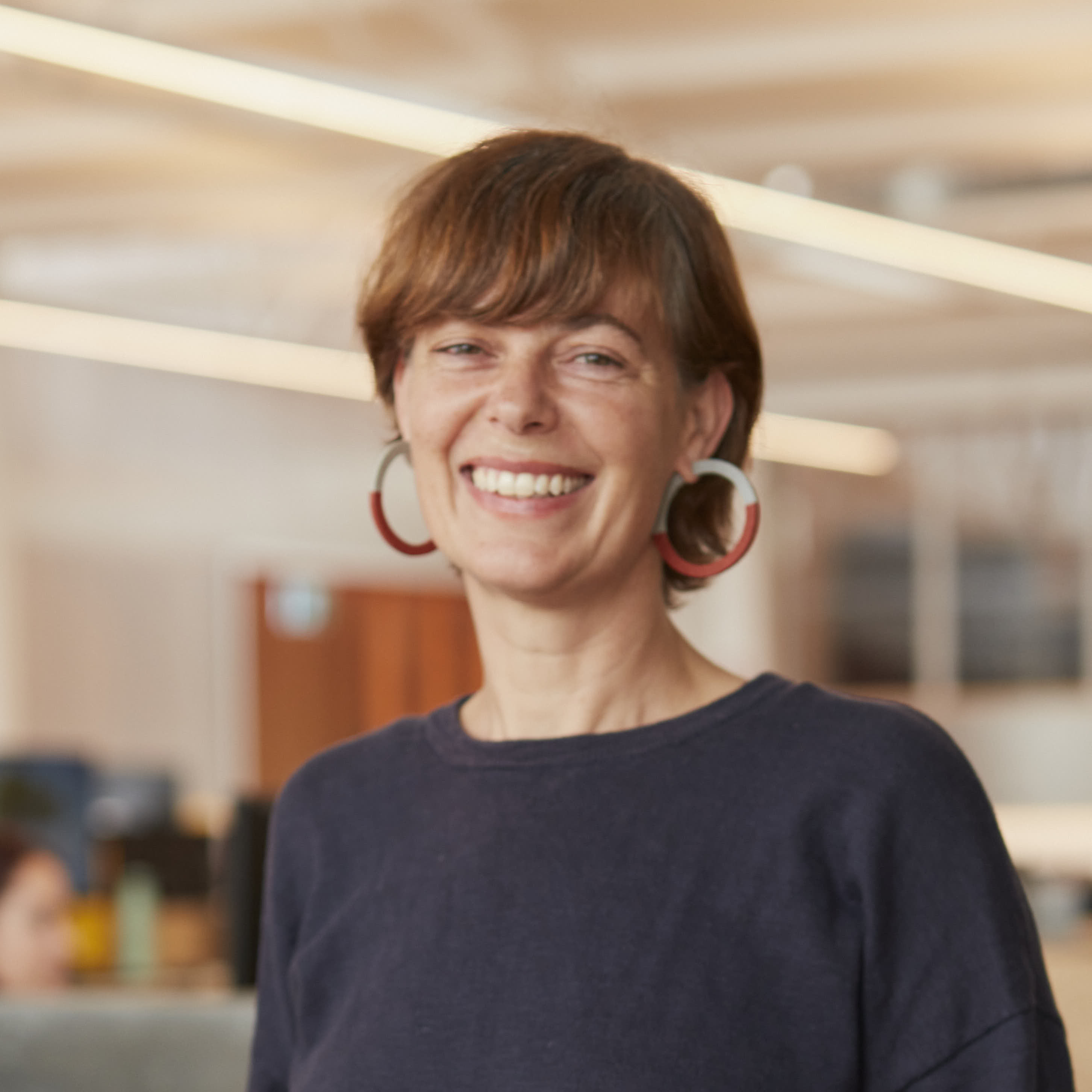 Approaching architecture with energy and rigour, Veryan places emphasis on place making, social sustainability and positive community outcomes. As the leader of JCB's Public sector team she is passionate about uncovering project opportunities through research and collaborative design processes.
Veryan's key interest lies in the public realm, particularly the convergence of public, education and commercial interfaces that can create dynamic urban connections and vibrant community spaces. Focusing predominantly on project briefing and design, she is particularly experienced in client, stakeholder and community consultation and negotiation.
Veryan works closely with the practice's Indigenous Advisory team and is committed to the recognition of Indigenous Australia through architecture and design, and meaningful engagement with Traditional Owners and Indigenous communities.
Christopher Botterill
Principal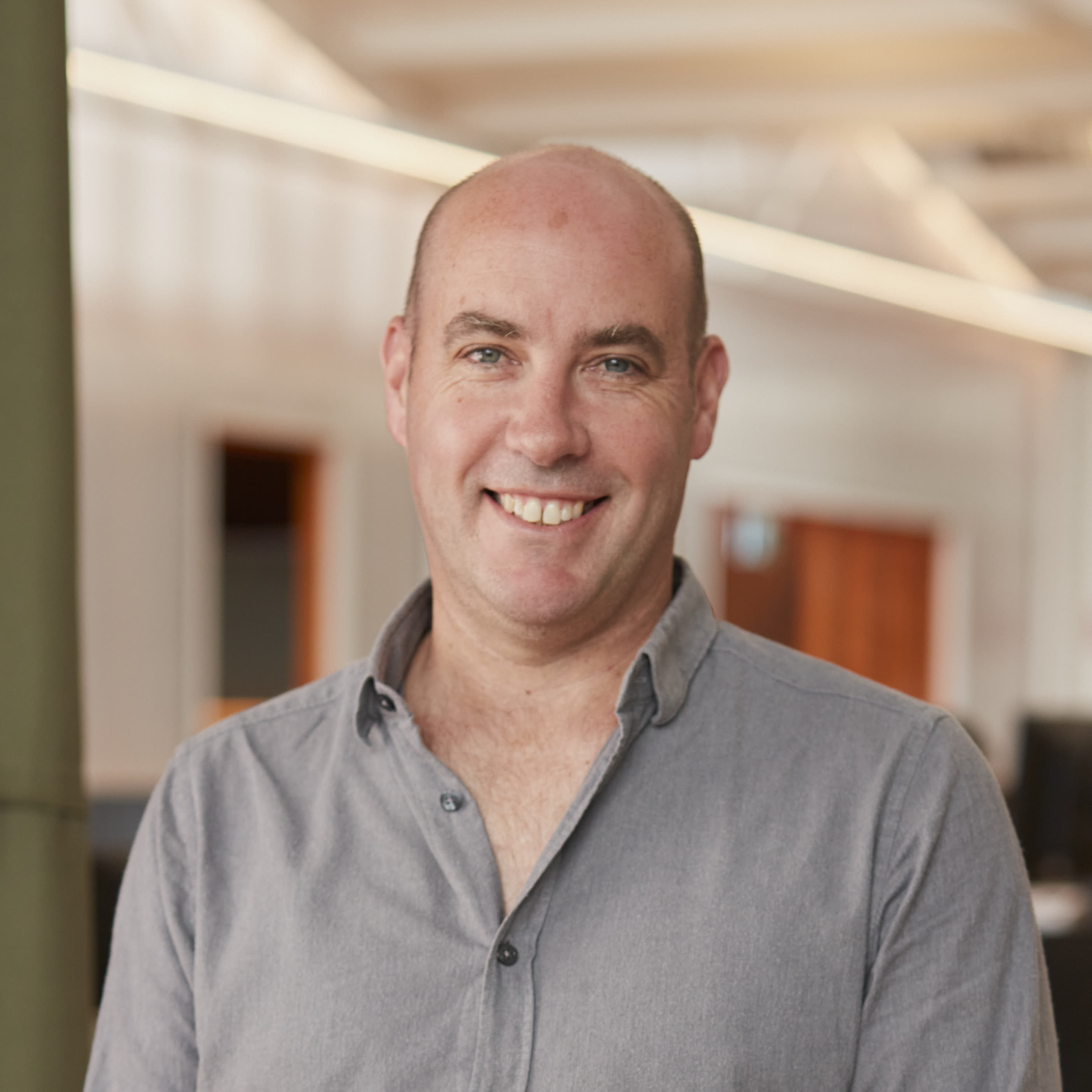 Designing and delivering significant projects across a broad spectrum, Christopher is focused on creating vibrant, meaningful and commercially successful spaces. He places strong emphasis on client and team communication, and ensures that delivered projects exceed client and stakeholder expectations.
Christopher has extensive experience in commercial, hospitality and infrastructure projects across different scales and is a collaborative leader skilled at combining multiple viewpoints and complexities into a buildable reality.
Guiding the underlying narrative of projects, Christopher is committed to delivering places that create a lasting impression on the people who experience them.
Alison Palmer
Associate Principal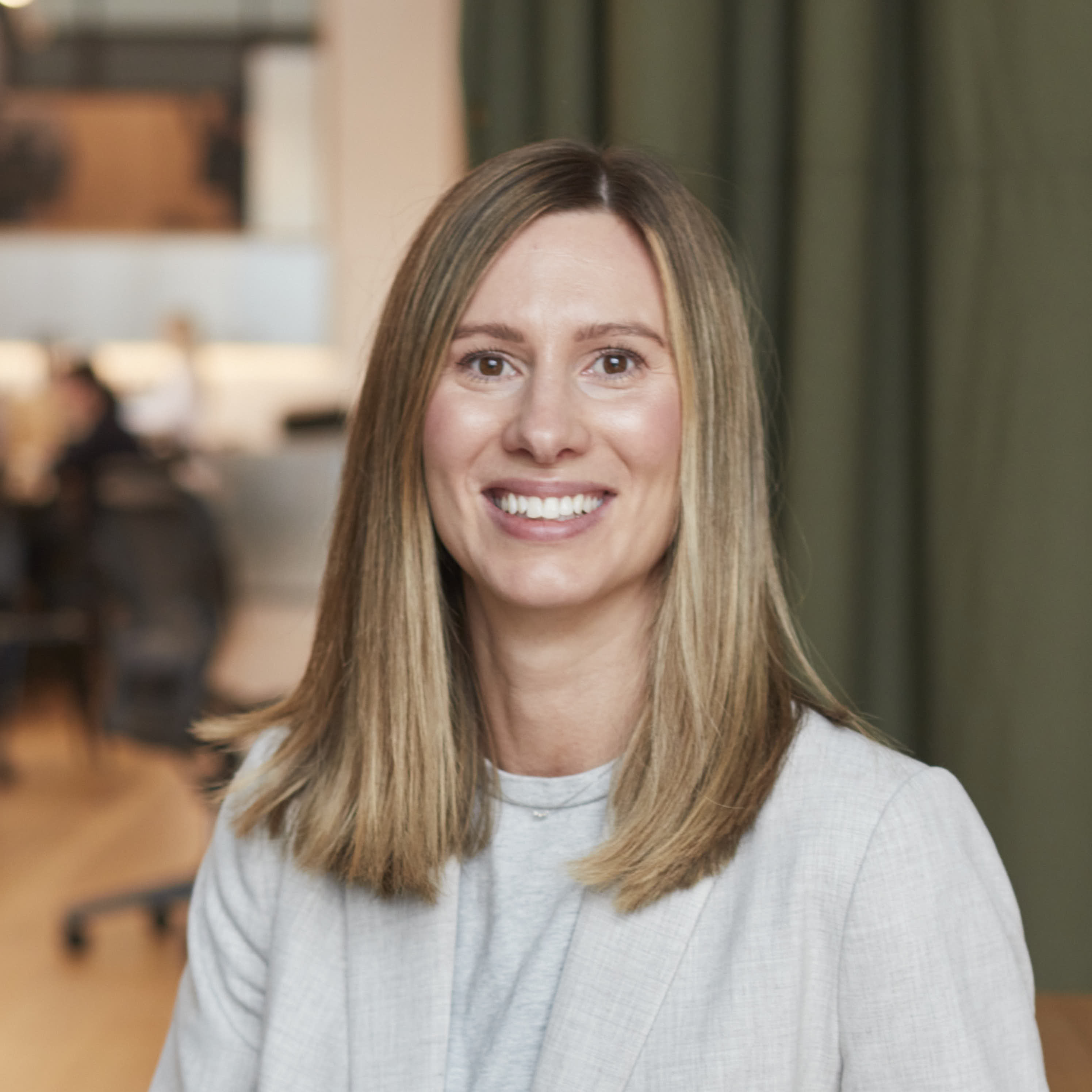 Proactive, positive and organised, Alison is a skilled practitioner and respected leader within JCB. She heads the interior design discipline, is well versed in all phases of project delivery and prides herself on an unwavering commitment to good design.
With multi-sector experience across workplace, retail, education, hospitality, aged care and multi residential, Alison is able to think outside of the box to help clients get the best from their projects. Her holistic approach, and innate ability to bring out the best in her team, have been fundamental to many successful design outcomes.
Rob Majcen
Associate Principal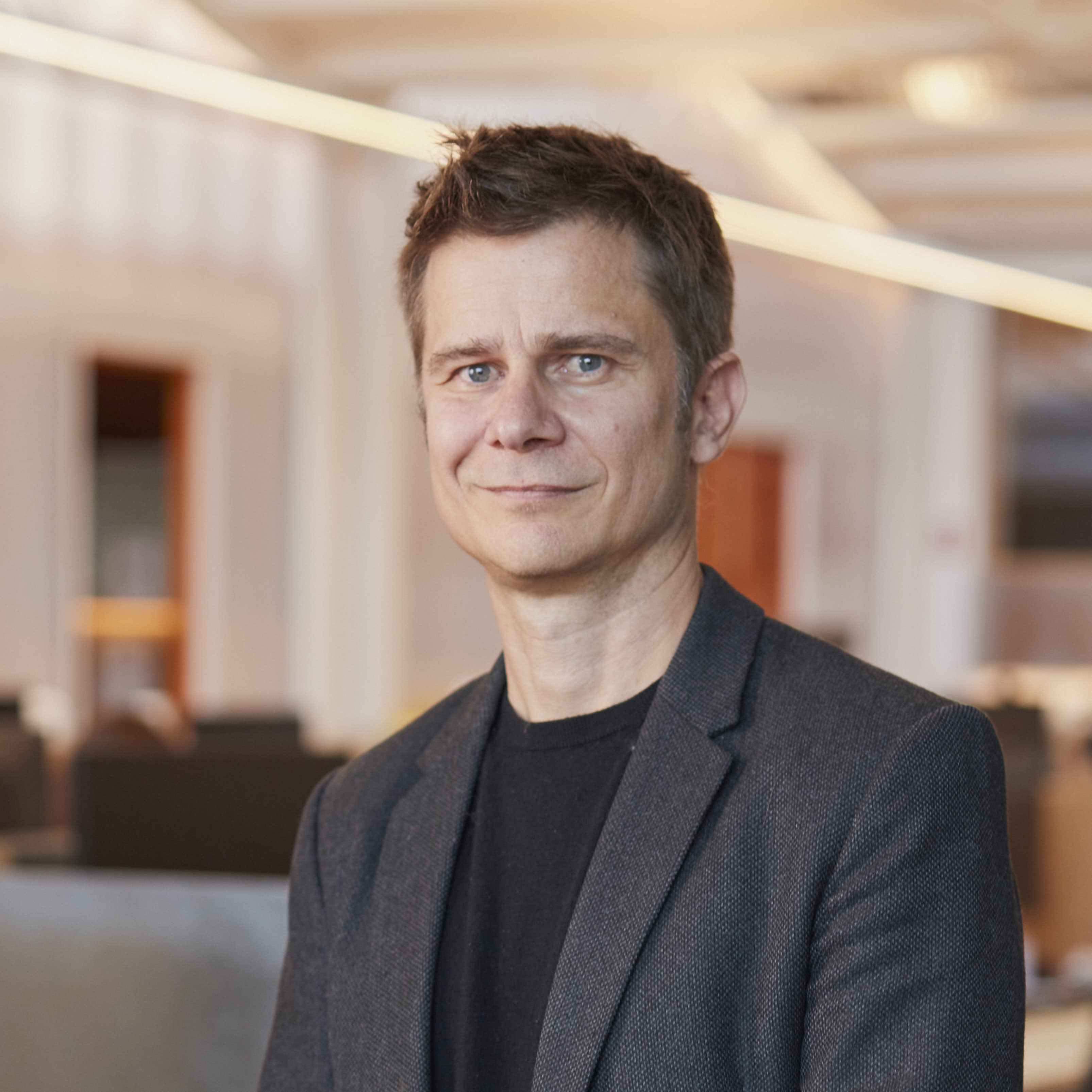 Cool, calm and collected, Rob balances pragmatism with a desire to create designs that improve the everyday lives of our clients. He is a thoughtful collaborator and skilled in delivering a collective design vision when working in partnerships.
Rob leads JCB's Residential sector and has delivered numerous projects ranging from private residences to larger communities as well as mixed-use developments.
Thom Stanistreet
Associate Principal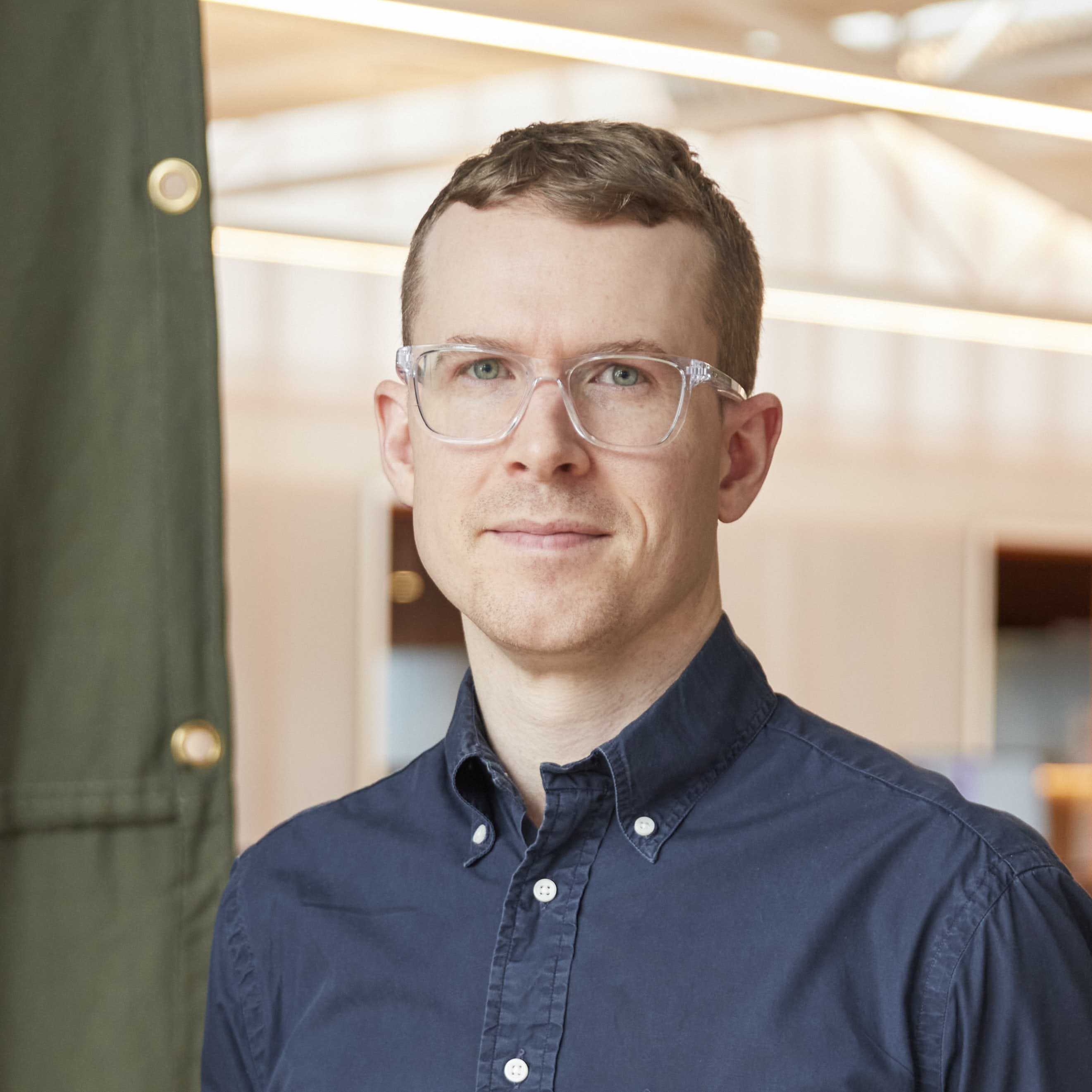 Thom is responsible for concept development and creative direction for projects in the multi residential, commercial and mixed-use space. Playing a pivotal role in the early stages of new projects, his problem-solving abilities are able to uncover possibilities for clients.
Commercially-minded and pragmatic, Thom's focus is on developing market-driven strategies for clients, helping to establish partnerships that positively impact our built environment.
Sarah Lynn Rees
Senior Associate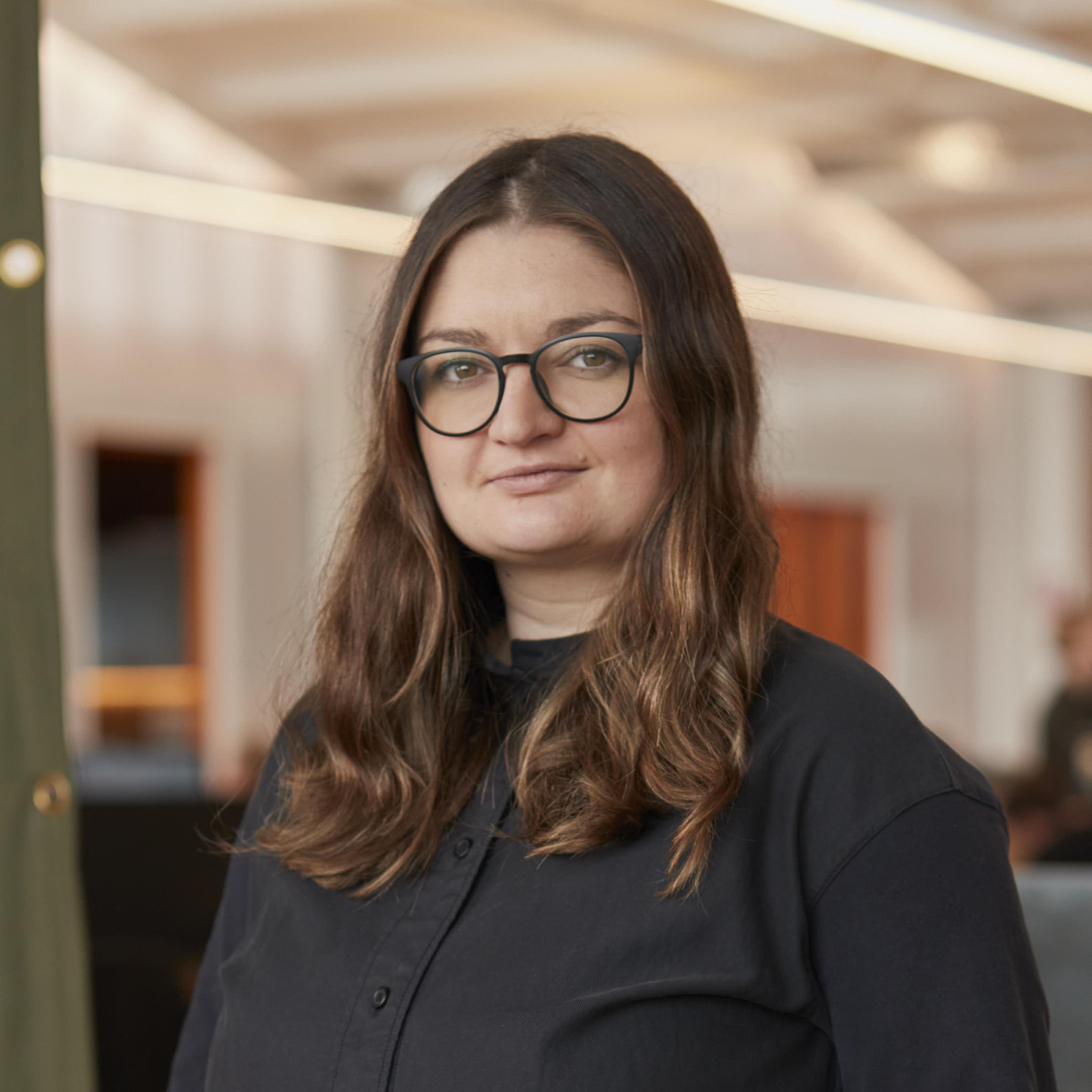 Sarah is a key member of JCB's Public sector and leads the Indigenous Advisory Architecture Design (IAAD) team, while also contributing tirelessly to the wider industry. As an Indigenous woman, she brings a unique perspective to architecture driven by her passion to Indigenise the built environment.
Sarah is passionate about working collaboratively and transparently with communities, ensuring their voices are heard, respected, and maintained.
Luke Wilson
Senior Associate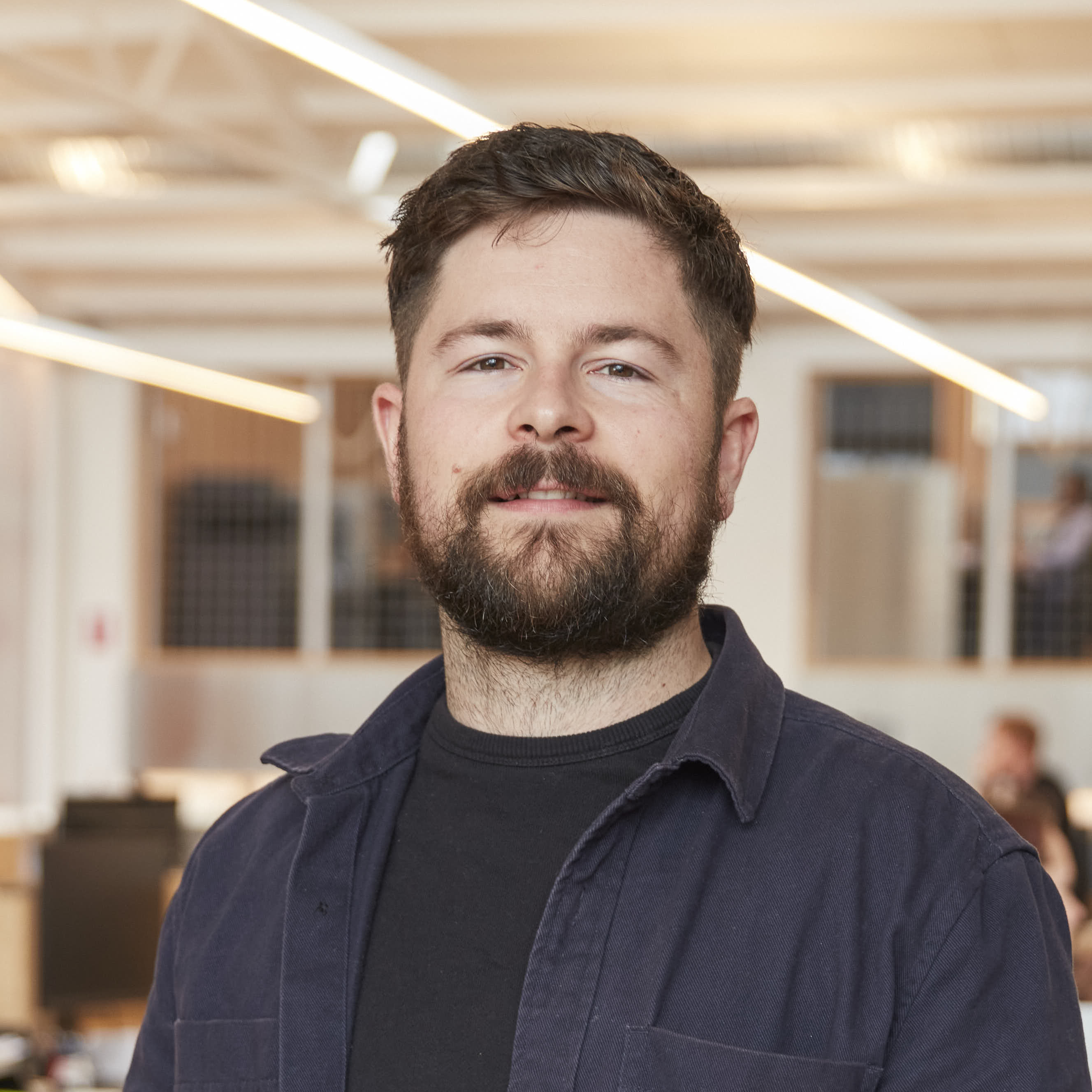 With technical construction knowledge and a commitment to achieving the best outcomes for clients, Luke approaches architecture with the desire to create better environments.
He is an emerging leader primarily working within the multi residential, commercial and urban design sectors. Focusing on understanding client aspirations and building positive relationships, he manages the strategic development of projects, across concept design, master planning and schematic design phases.
Tom Sharp
Senior Associate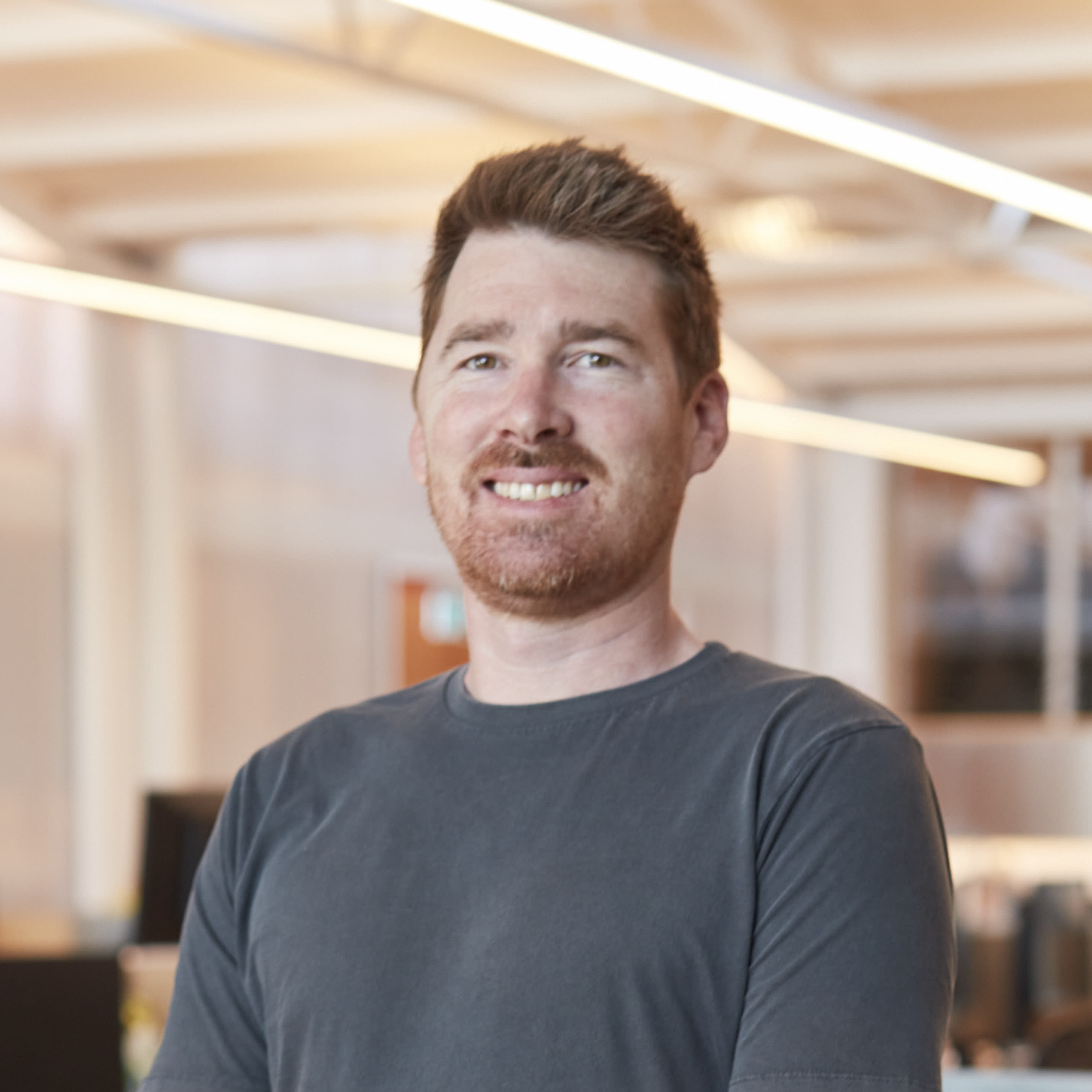 With over 15 years' experience in design and delivery, Tom applies technical knowledge and attention to detail to every project that he's involved in. Working predominantly in education, he enjoys delivering vibrant learning environments for schools and universities.
He has a keen interest in adaptive re-use and appreciates the strategies and sensitivities involved in working within existing frameworks. As such, he believes that good design is grounded in a site-specific response, sustainable materials and creating a sense of place.
Ben Inman
Senior Associate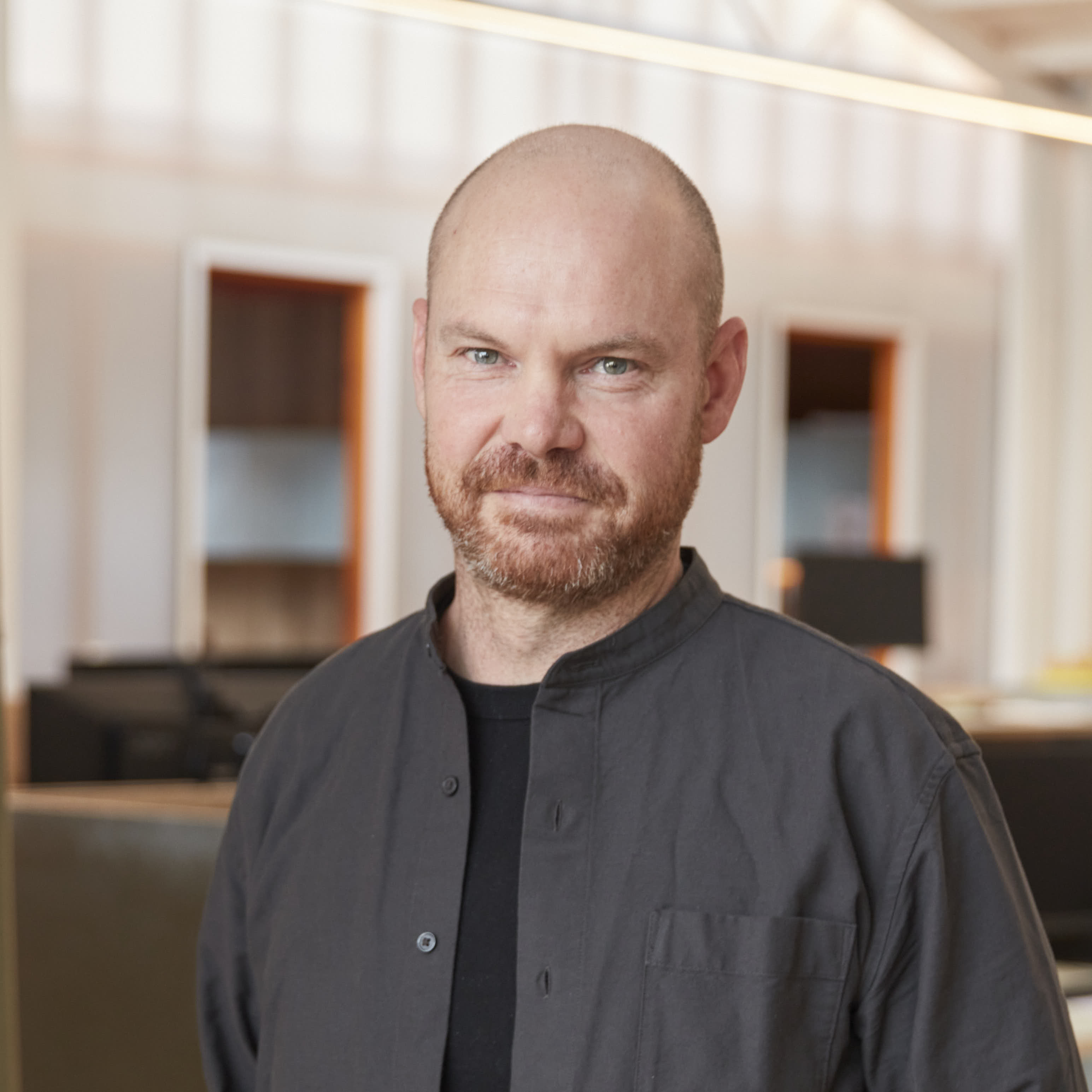 Ben commenced his career in visual arts, graphics and furniture design, leading him to an expanding interest in the design quality and experience of the spaces we inhabit. He's now driven by the design and realisation of beautiful, highly functional spaces while working across all stages of the architectural process.
Believing that we should be consistently learning and sharing that knowledge, Ben is also interested in the limits and application of the planning framework. This has seen him steer several projects through VCAT, from preparing drawings and diagrams, to briefing legal teams and presenting plans at the tribunal.
Thom McCarthy
Senior Associate
Thom takes a leading conceptual role in interior design, bringing extensive design knowledge to every project. He has a background in construction and is an accomplished artist and photographer. Regularly drawing on his creative abilities, he produces sketches, diagrams and details for projects, translating initial ideas into a buildable reality.
Having delivered a diversity of work across education, student living, public, commercial, retail and hospitality, Thom has deep knowledge of different typologies, scales, budgets, timeframes and requirements.
Jimmy Walker
Senior Associate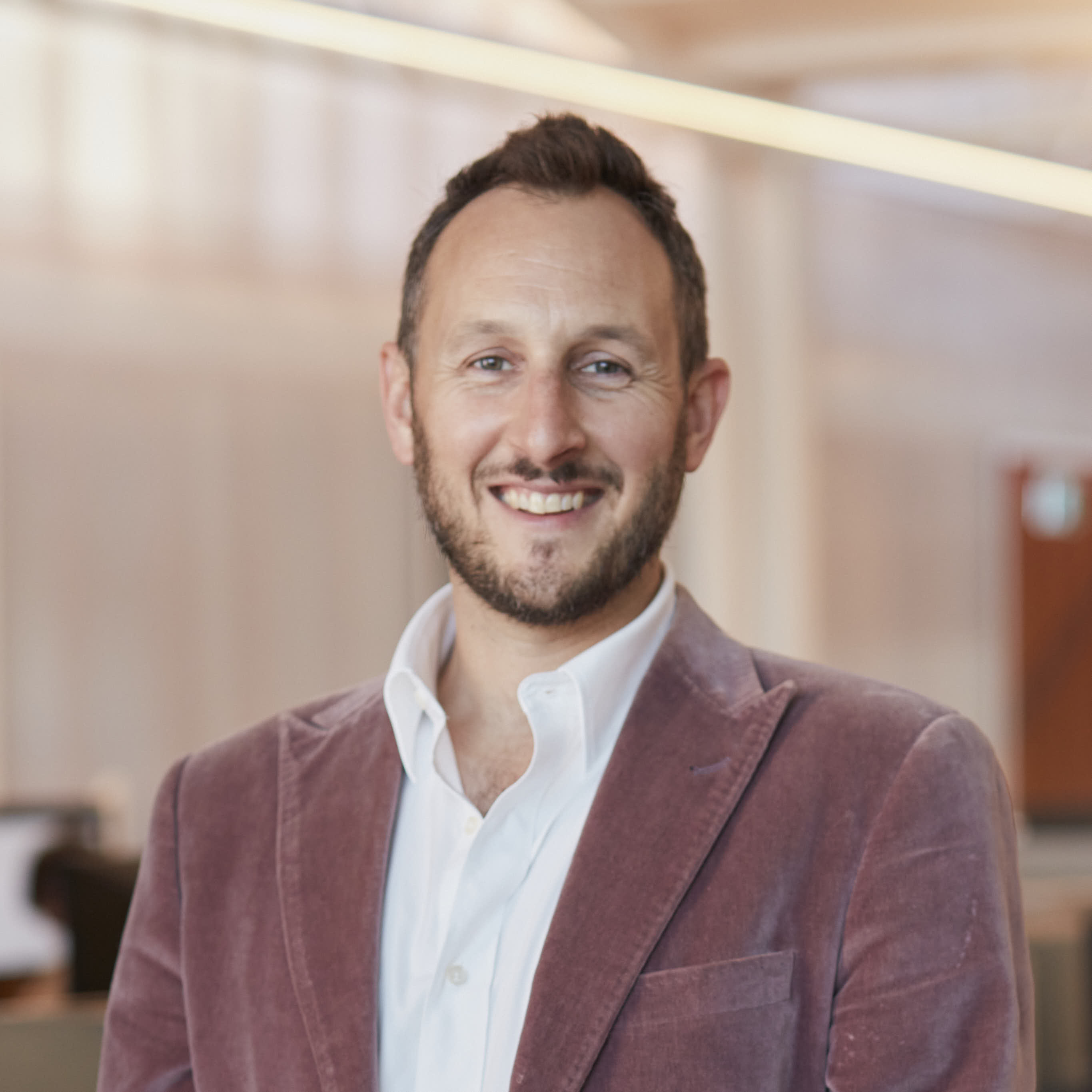 As a key member of the Commercial sector team, Jimmy is currently leading JCB's Wellington St, Collingwood office tower project, set to be Victoria's tallest mass timber building.
Jimmy brings meticulous attention to detail and creative problem-solving skills to every project, with a particular ability to resolve complex issues and tackle project challenges head on. During his career, he's worked in leading design practices in both Melbourne and Darwin, across multi residential, healthcare, education, residential, social housing, infrastructure, tropical design and remote community work.
Saba Komarzynski
Senior Associate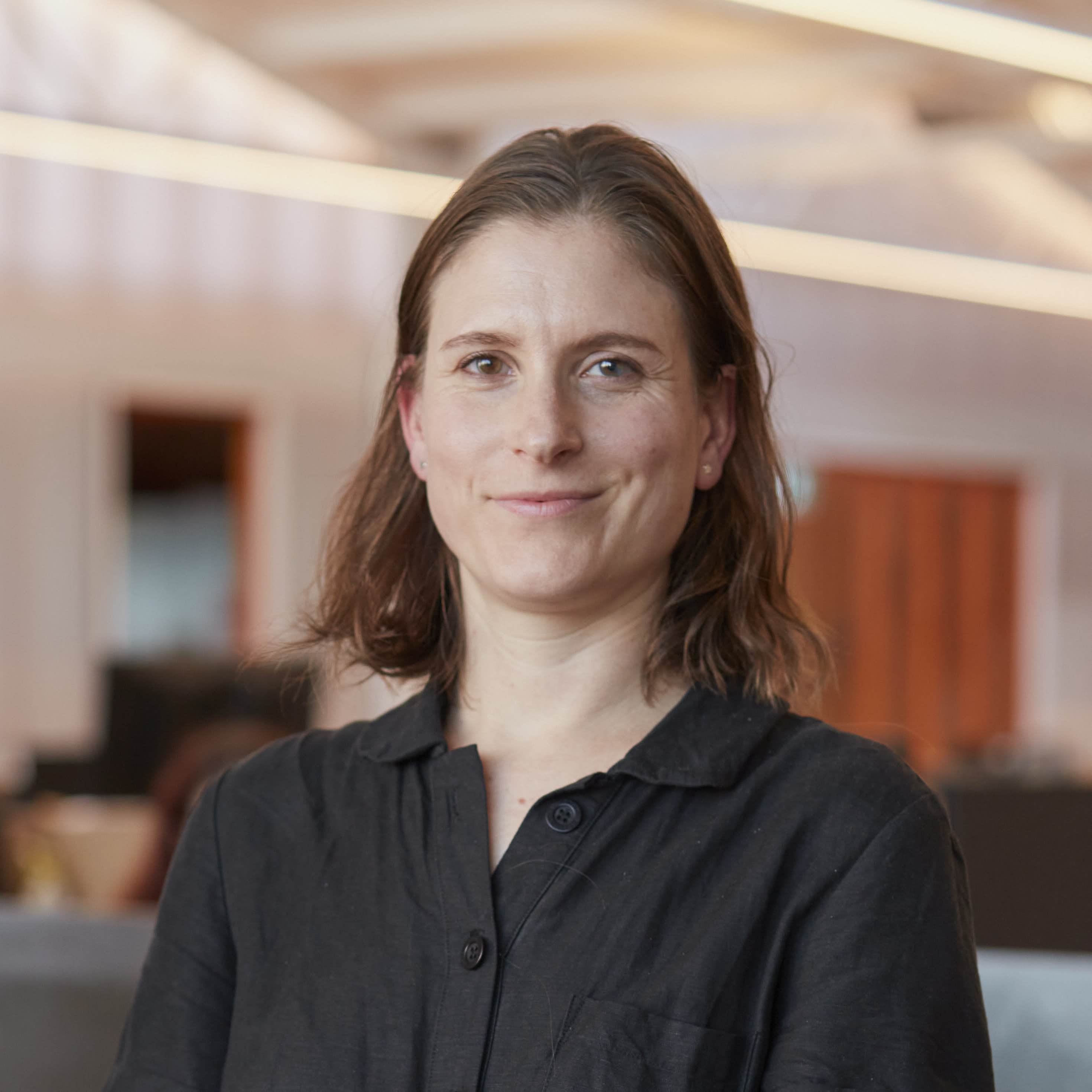 Saba balances practicality with a desire to create spaces and places that enrich our daily lives. She is a natural problem solver with the ability to connect complex ideas and information, enabling her to interact with engineers, consultants and builders at a high level.
Working primarily in the commercial and education sectors and passionate about sustainability, Saba leads projects of varying scales from bespoke hospitality venues to large office developments. In her role as project architect, Saba collaborates skilfully with clients, consultants and contractors to deliver rich and complex design.
James Stewart
Senior Associate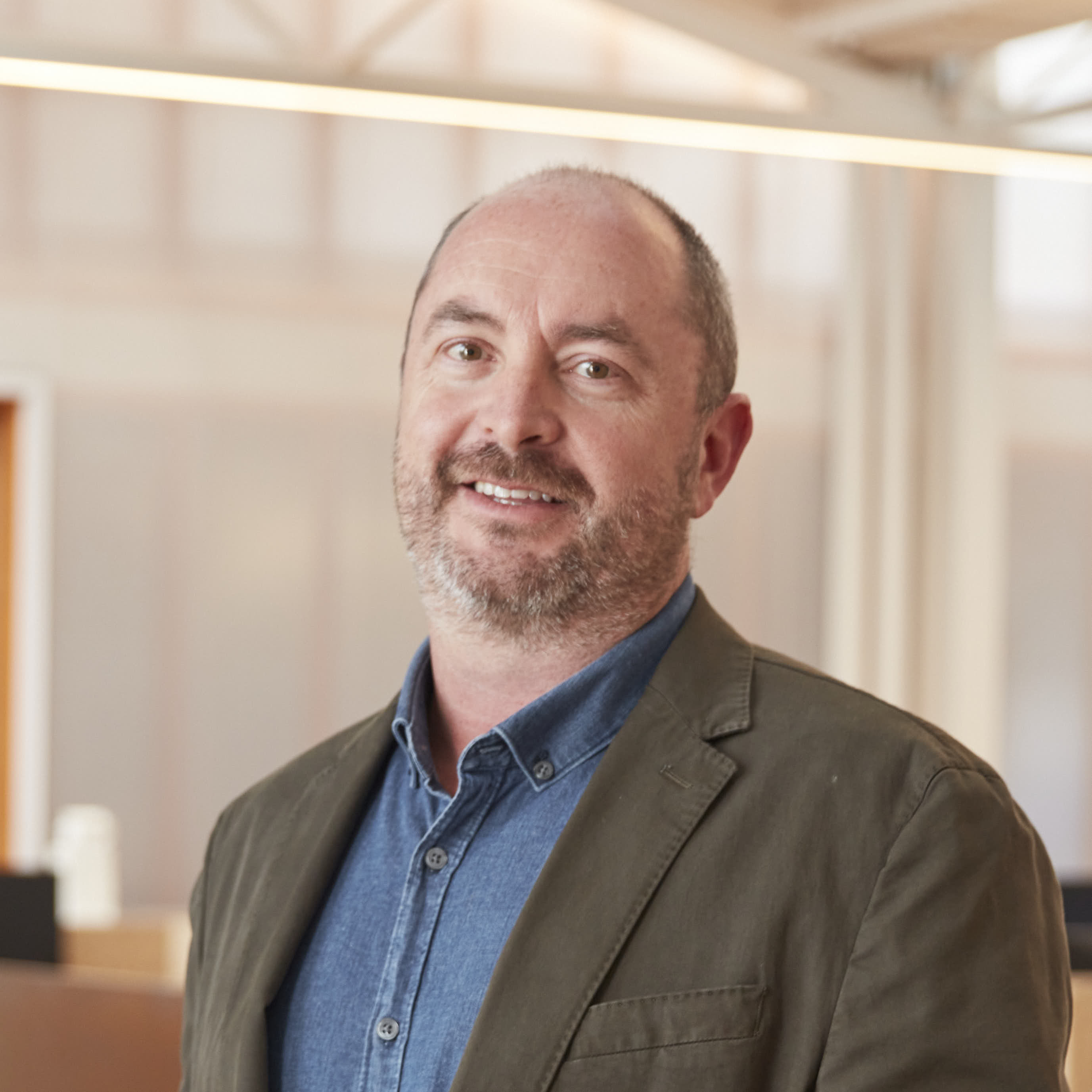 A firm believer in the benefits of courageous design, sustainable innovation and team collaboration, James practices as both an architect and interior designer. He entered the design profession with a desire to bring his passion for artistic expression together with his interest in technology.
With a primary focus on multi residential and commercial work, James delivers large and complex projects. He liaises with clients, consultants and contractors, while leading the project team to realise projects of the highest quality.
A key member within our Multi Residential team, Sam takes a well-considered and sensitive approach, one that's absolutely apparent in the quality of his work.
As a project architect, he's simultaneously managing the responsibility of three major projects while continuing to mentor his colleagues and streamline processes within the sector.
Tess combines a passion for interior design with a dedication to helping clients achieve the best possible outcomes. Cognisant of how the built environment impacts emotion and behaviour, she strives to create spaces that are not only elegant but also thoughtful, functional and sustainable.
She has delivered interiors across a range of typologies, specialising in high-end residential, multi residential, hospitality and commercial work.
Melita leads the technical delivery of projects, managing the documentation process from feasibility and concept through town planning and construction. A meticulous problem solver, she manages the quality control through peer reviews, ensuring a seamless translation of design concept into technical documentation.
Within the practice, she plays an important mentoring role, circulating knowledge, learnings, project tips and assisting with the maintenance of BIM protocols: developing templates, building library content and establishing checklists.
Working across a variety of sectors, Melita specialises in large-scale commercial projects, multi-residential and hospitality.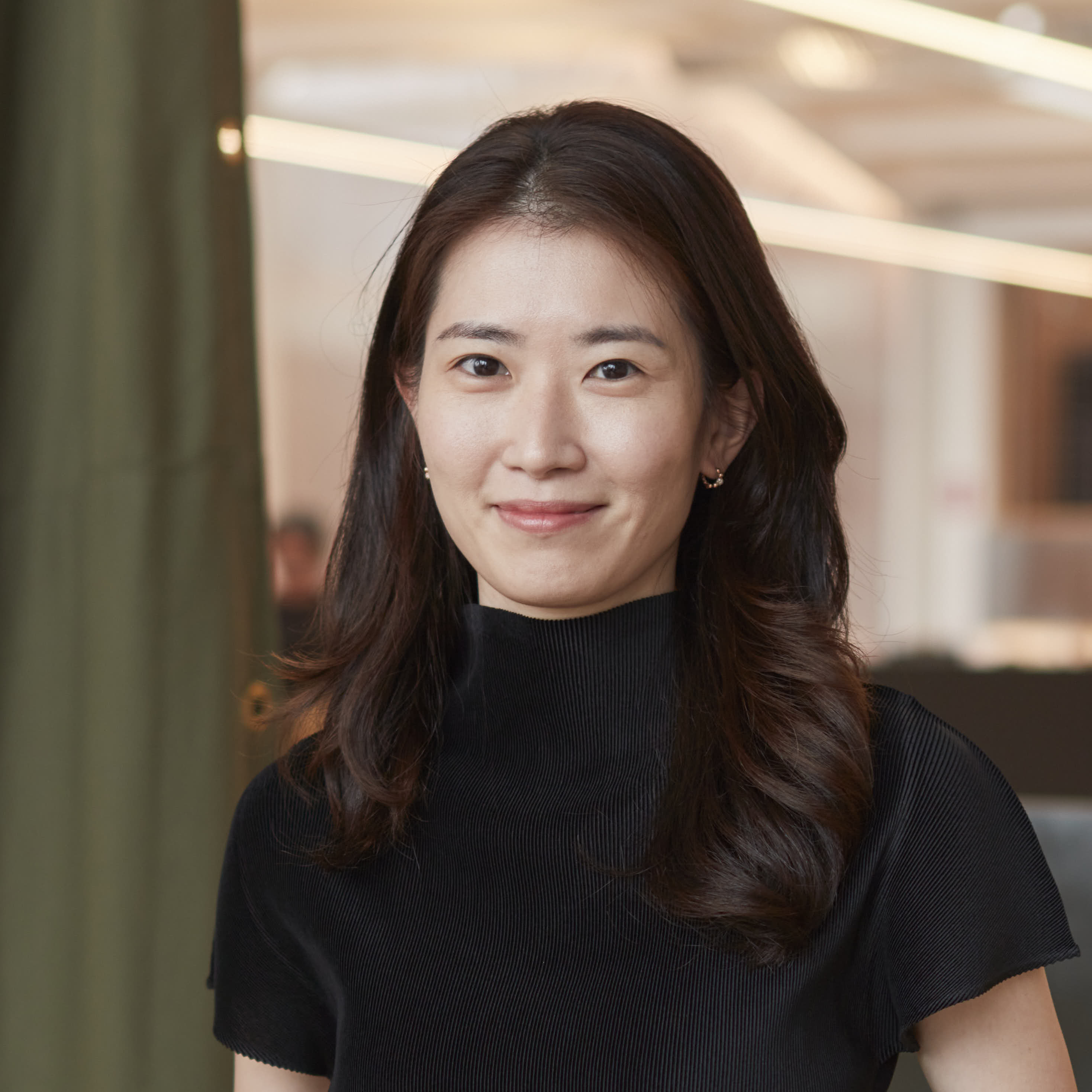 Ellie delights in the constant learning process of architecture, that no project or client is the same and every design process presents new opportunities to think about people, cultural differences, and their interaction with built form. She takes her belief that intelligent design can enhance daily lives from social and public housing to the large-scale multi-residential, commercial and mixed-use projects.
With a strong interest in sustainability, Ellie is drawn to pragmatic solutions that engage thoughtfully with their context. Ellie has worked extensively in both Melbourne and Singapore.
Matthew Tence
Practice Manager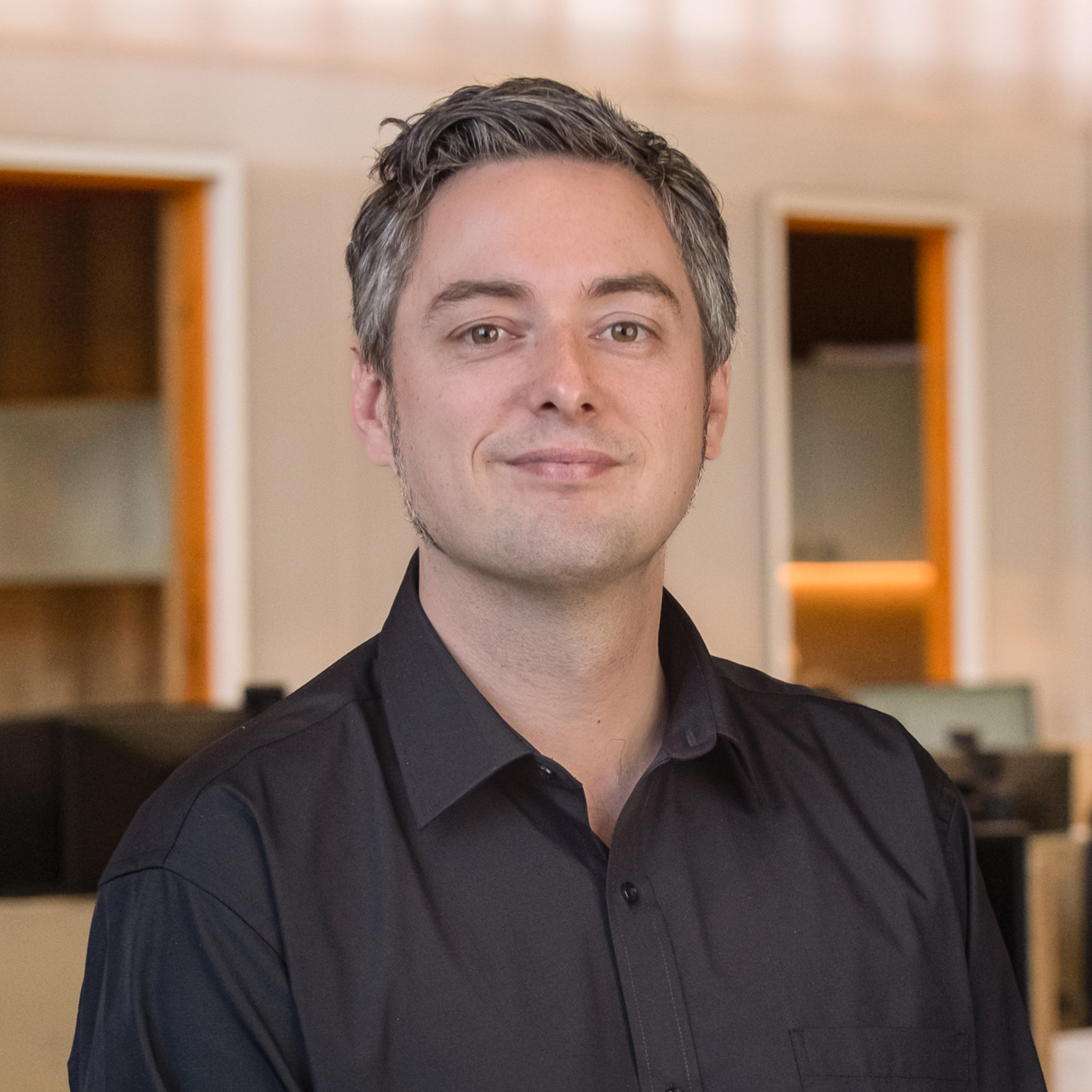 Matthew's role at JCB encompasses financial and project management, operations, systems and technology, and people and culture, with a focus on innovation and continuous enhancement.
Having commenced his career as a landscape architect, Matthew later transitioned into operations, practice and business management. Since then, he's held several commercial and practice management positions and is active within the wider industry as Treasurer / Committee Member, Associate of Consulting Architects Vic/Tas and Committee Member, New Architects Melbourne.
Paula Johnson
Executive Business Manager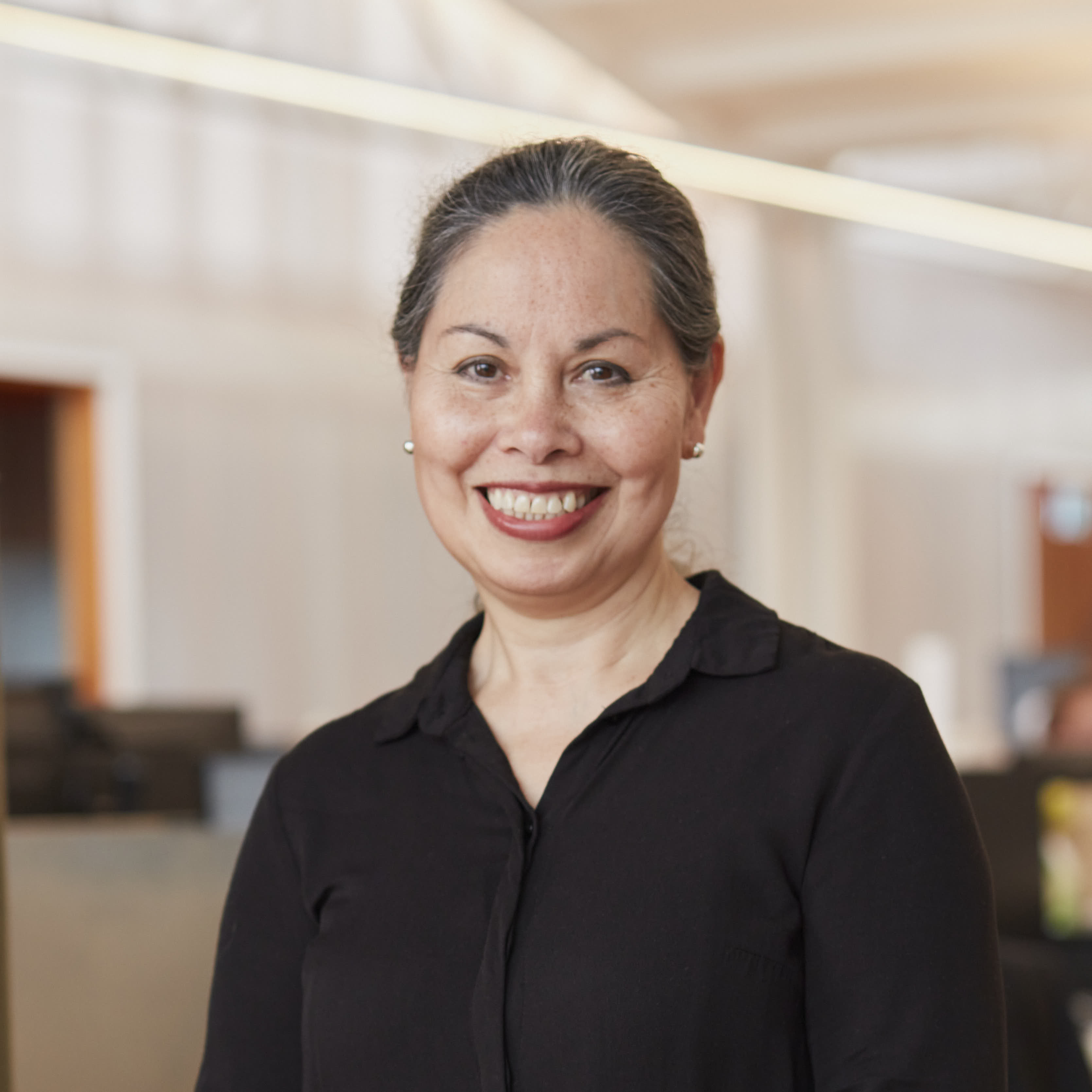 Pragmatic and results-focused, as Executive Business Manager, Paula is responsible for the effective and efficient operation of a number of crucial functions across the practice.
Coordinating between key members of the team as well as clients and business partners, she plays a crucial role in JCB's management, financial operations, administration and people and culture focus.