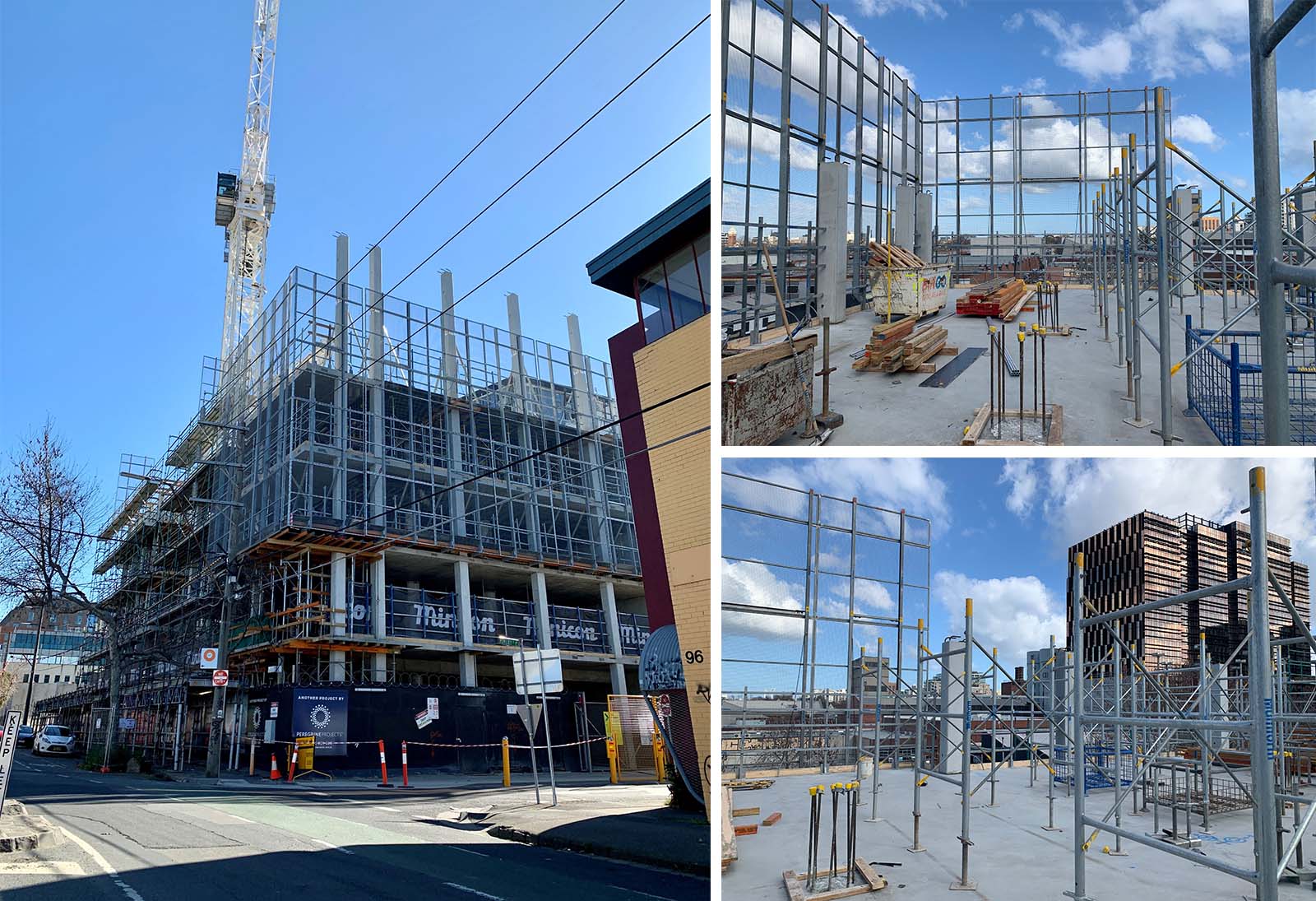 Currently under construction in Collingwood, 88 Langridge St (88L.) is fast taking shape in Peregrine Projects' new Langridge Lanes development.
The nine-storey commercial office building features eight levels of wellbeing-focused workplace – 50% have been leased to date – along with a restaurant and retail offerings on the ground floor.
"Designed as a grid, the facade brings a cohesive response to both the development's scale and rhythm," explains Project Architect Sahar Farzanfar. "The grid features three distinct colours – off white, dark grey and rust – referencing Collingwood's urban character and creating a visual relationship between the buildings and their shifting forms."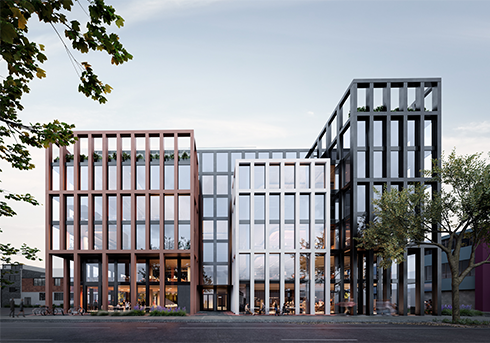 With corner frontage to Langridge St and Rokeby St, 88L. will make a considered contribution to the new business precinct and the local Collingwood community. A pedestrian walkway runs within the new development providing direct access to hospitality, retail and other amenities as a nod to Melbourne's iconic laneways.
"At street level, the footpath to Langridge St and walkway that traverses the site are enhanced by an arcade," says Sahar. "These are designed to blur the threshold between public space and the tenancies along the street."
The design also takes advantage of natural light, with a high-efficiency solar array bringing daylight in on four sides. Other sustainability measures include secure bike parking and workshop, hotel-style end of trip facilities, electric charging for bikes and cars, provision of a rooftop photovoltaic system and 100% native plantings in landscaped areas to be irrigated via harvested rainwater.