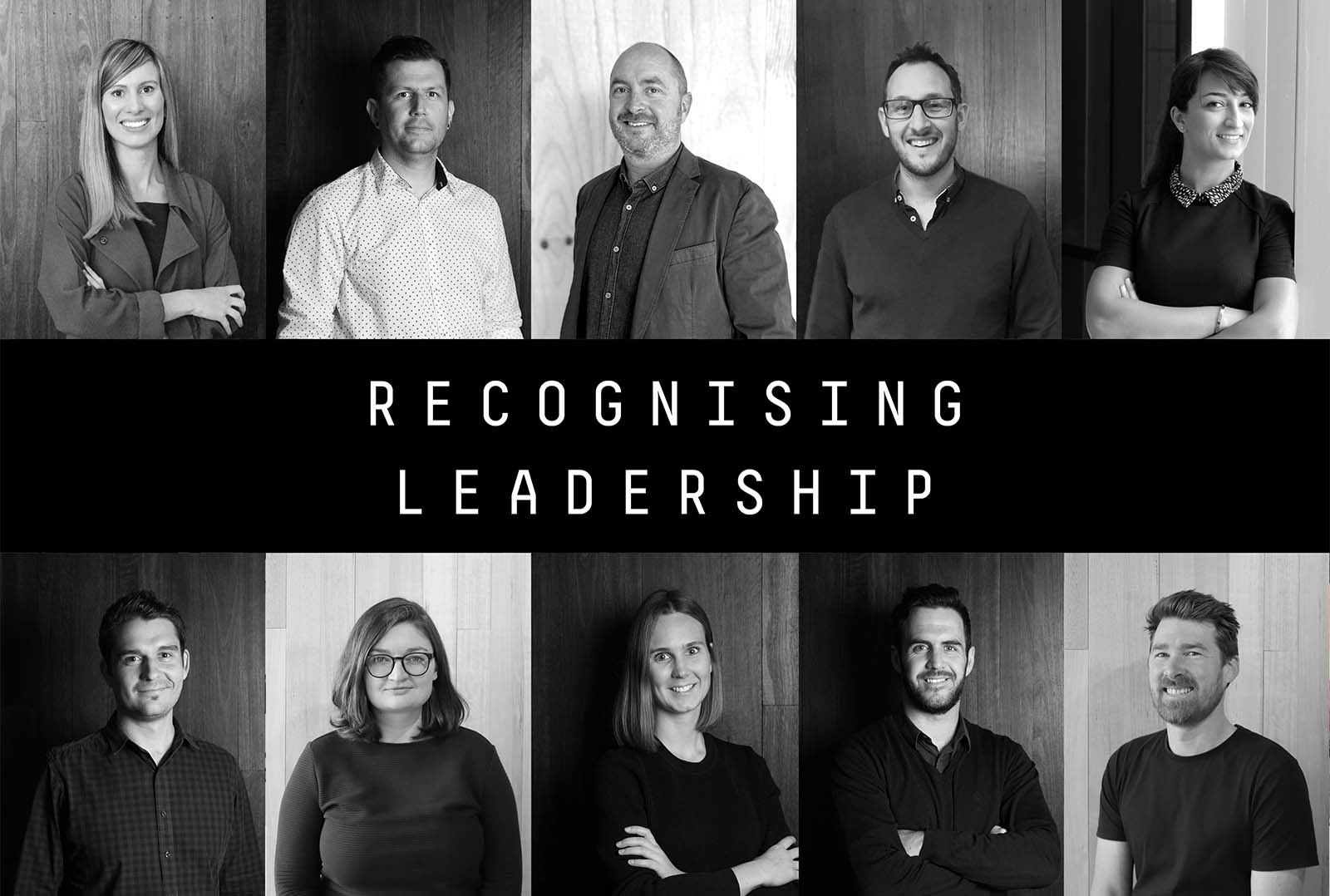 JCB is pleased to announce new elevations in our leadership team recognising individual contributions to our clients, projects, studio culture and future growth.
During the virtual announcement this week, the Directors also extended heartfelt thanks to everyone at JCB for their commitment and hard work over the past challenging and extraordinary 18 months.
Warmest congratulations to the following team members:
Alison Palmer, Associate Director
A respected leader within the practice, Alison not only heads up JCB's Interior Design discipline, but makes a vital contribution to the Senior Management group and wider studio. Consistently positive, her approach to overcoming challenges and her collaborative energy are highly valued by her peers, team and clients alike.
David Burton, Senior Associate
David is an experienced member of the Education team and has a deep understanding of the sector, pedagogies and teaching and learning settings. He contributes generously to the culture at JCB, including knowledge sharing and participation on both the Sustainability and Social Committees.
James Stewart, Associate
An all-round architect and interior designer, James is passionate about well crafted buildings that reflect people and place. He fosters a positive and collaborative working approach with clients and teams and takes on a natural mentoring role within JCB. His leadership in the Multi Residential sector includes Malvern Collective and McLaren and Co.
Jimmy Walker, Associate
As a key member of the Commercial sector team, Jimmy is currently leading JCB's Wellington St, Collingwood office tower project, set to be Victoria's tallest mass timber building. His project confidence, leadership and dry humour are respected (and enjoyed) by both his sector colleagues and our clients.
Sahar Farzanfar, Associate
Sahar is driven to put creative thinking into practice and ultimately enhance the way people experience the built environment. As part of the Multi Residential team, she's the 'positive influencer', optimistic in every way, even in the face of the most complex project challenges. This has been especially evident in her leadership on the nearly complete 88L. Collingwood commercial building.
Sam Franklin, Associate
Sam is the 'quiet achiever' in our Multi Residential team, taking a well-considered and sensitive approach, one that's absolutely apparent in the quality of his work. As a project architect, he's been simultaneously managing the responsibility of three major projects while continuing to mentor his colleagues and streamline processes within the sector.
Sarah Lynn Rees, Associate
Sarah is a key member of our Public sector team and leads JCB's Indigenous Advisory Architecture Design (IAAD), while also contributing tirelessly to the wider industry. Consistently positive and an excellent listener, these attributes readily translate into Sarah's conceptual work. As an Indigenous woman, she brings a unique perspective to architecture driven by her passion to Indigenise the built environment.
Tess Wrigley, Associate
Tess combines a passion for interior design with dedication to helping clients achieve the best possible outcomes. She consistently goes over and above and always makes time for people and projects. Recent work includes Mercedes-Benz Lifestyle, Brisbane as well as the Sarah Sands Apartments, Brunswick and Howard West in West Melbourne.
Thom McCarthy, Associate
Thom is recognised for his incredible design contribution across JCB's education and public projects. An interior designer who takes a leading conceptual role in projects, he brings extensive knowledge, creativity and innovation to the work. He's also a talented artist and photographer.
Tom Sharp, Associate
Optimistic, engaged and supportive, Tom often takes on an informal mentoring role within JCB. As an experienced member of our Education sector team, he applies considered conceptual design, attention to detail and technical knowledge to every project that he's involved in. His thoughtful approach and well resolved solutions lead to exemplar design outcomes for our clients.