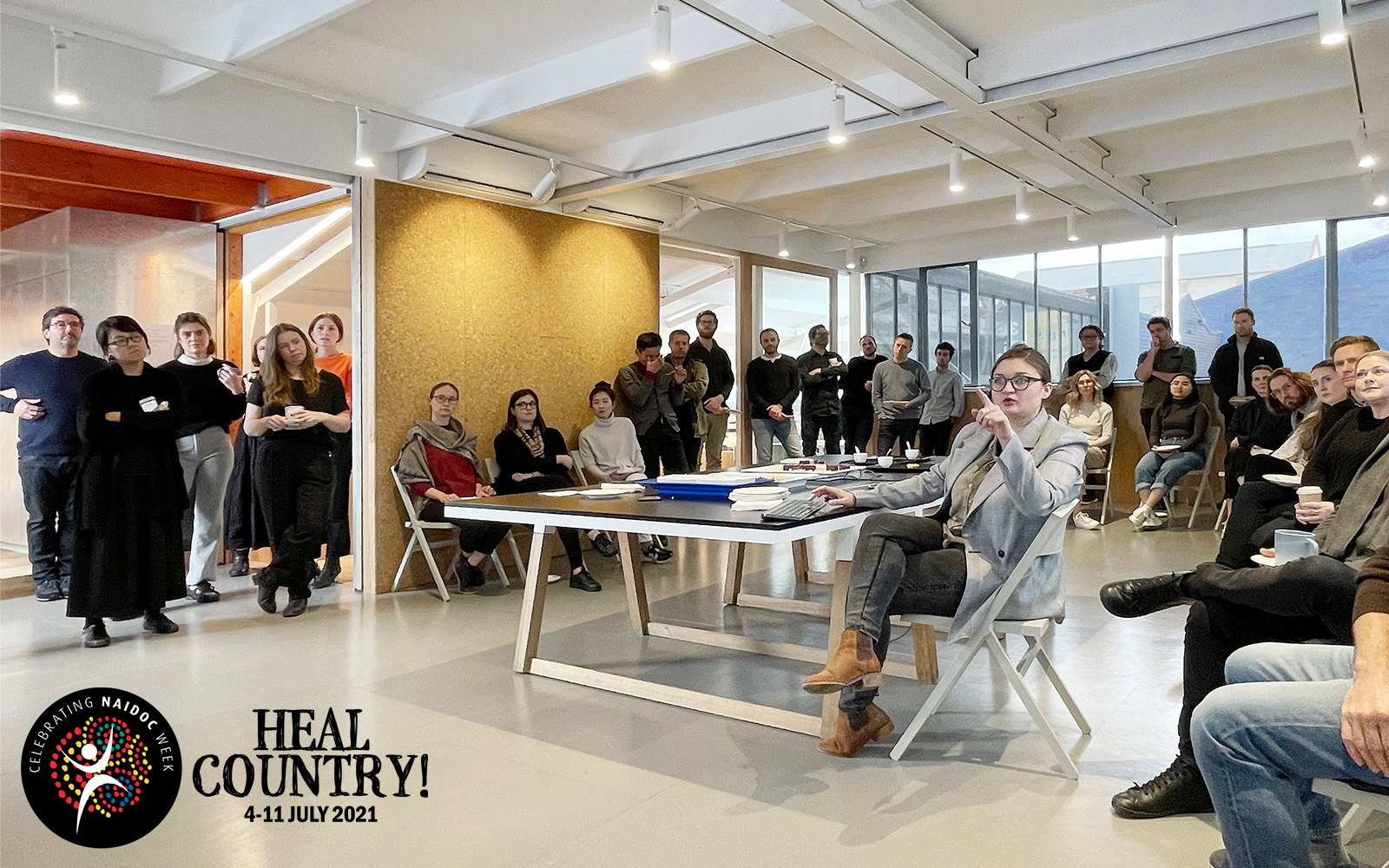 In celebration of NAIDOC Week (4-11 July), JCB Indigenous Advisory Lead Sarah Lynn Rees shared recent updates to the National Standard of Competency for Architects with the JCB team over (Covid-safe) morning tea.
Updated every five years, the Architects Accreditation Council of Australia (AACA) National Standards sets out functions important to the profession, rather than simply measuring knowledge in isolation from skills, or time spent in formal education.
The 2021 update includes new performance criteria relating to the architecture profession's responsibility to First Nations peoples, Countries and rights.
This vital work was undertaken with multiple stakeholders including the Australian Institute of Architects' First Nations Advisory Working Group of which Sarah is Co-Chair, alongside Professor Paul Memmot AO.
View 2021 National Standard of Competency For Architects
About NAIDOC Week
NAIDOC Week celebrations are held across Australia each July to celebrate the history, culture and achievements of Aboriginal and Torres Strait Islander peoples. NAIDOC is celebrated not only in Indigenous communities, but by Australians from all walks of life. The week is a great opportunity to participate in a range of activities and to support your local Aboriginal and Torres Strait Islander community.
This year's theme – Heal Country! – calls for stronger measures to recognise, protect, and maintain all aspects of Aboriginal and Torres Strait Islander culture and heritage.