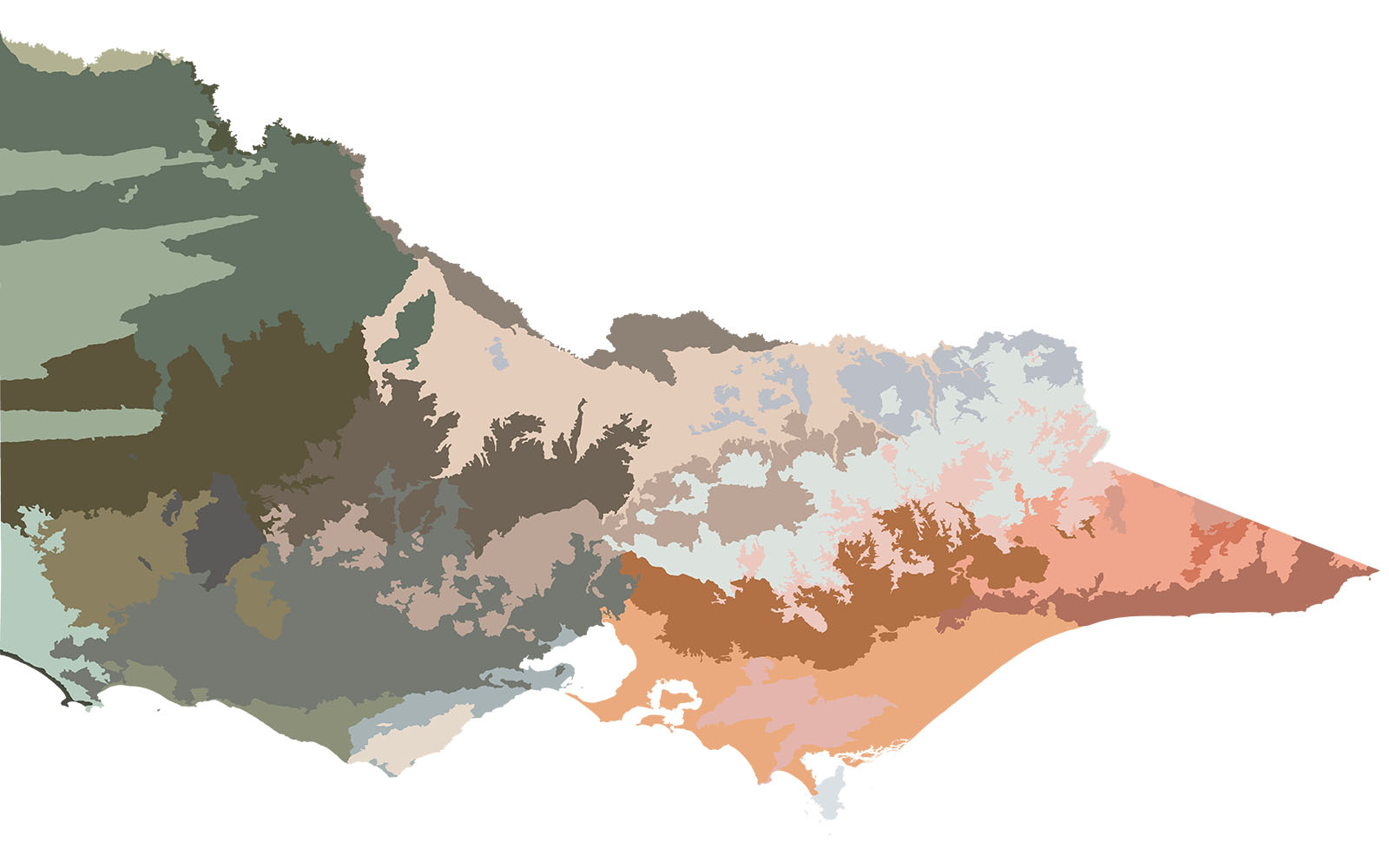 Gathering Space: Ngargee Djeembana is set to open on Saturday 4 December and run through summer 2021-22 as part of the Australian Centre for Contemporary Art (ACCA) 'Who's Afraid of Public Space?' exhibition program.
The idea of Ngargee Djeembana was developed by Senior Boonwurrung Elder N'arweet Carolyn Briggs AM and JCB Associate Sarah Lynn Rees (Palawa) in response to the curatorial invitation to develop a gathering space for art, performance and the exchange of ideas.
The exhibition asks the question 'If our public spaces were designed to represent the identity of Country through their materials, what would those materials be?' The materials in this installation are derived from an audit of public spaces and commonly used materials in the built environment that are Indigenous to Victoria.
Hear from the designers
On Saturday 4 December, ACCA is hosting artist talks and opening celebrations for Who's Afraid of Public Space? from 2-5pm.
From 2pm: Artist Talks in the gallery by N'arweet Carolyn Briggs AM, Sarah Lynn Rees, Andrew Atchison, Stephanie Crockett, Lauren Crockett, Nicola Cortese, Timothy Moore and John Tanner.
From 3:30pm: Welcome to Country and opening remarks from the Hon. Nina Taylor MP and Lord Mayor of Melbourne Sally Capp.
Who's Afraid of Public Space?
Who's Afraid of Public Space? is a multifaceted major exhibition and research project exploring the role of public culture, the contested nature of public space, and the character and composition of public life itself.
Various exhibitions and events will be taking place at ACCA and extending across Melbourne over the summer months.