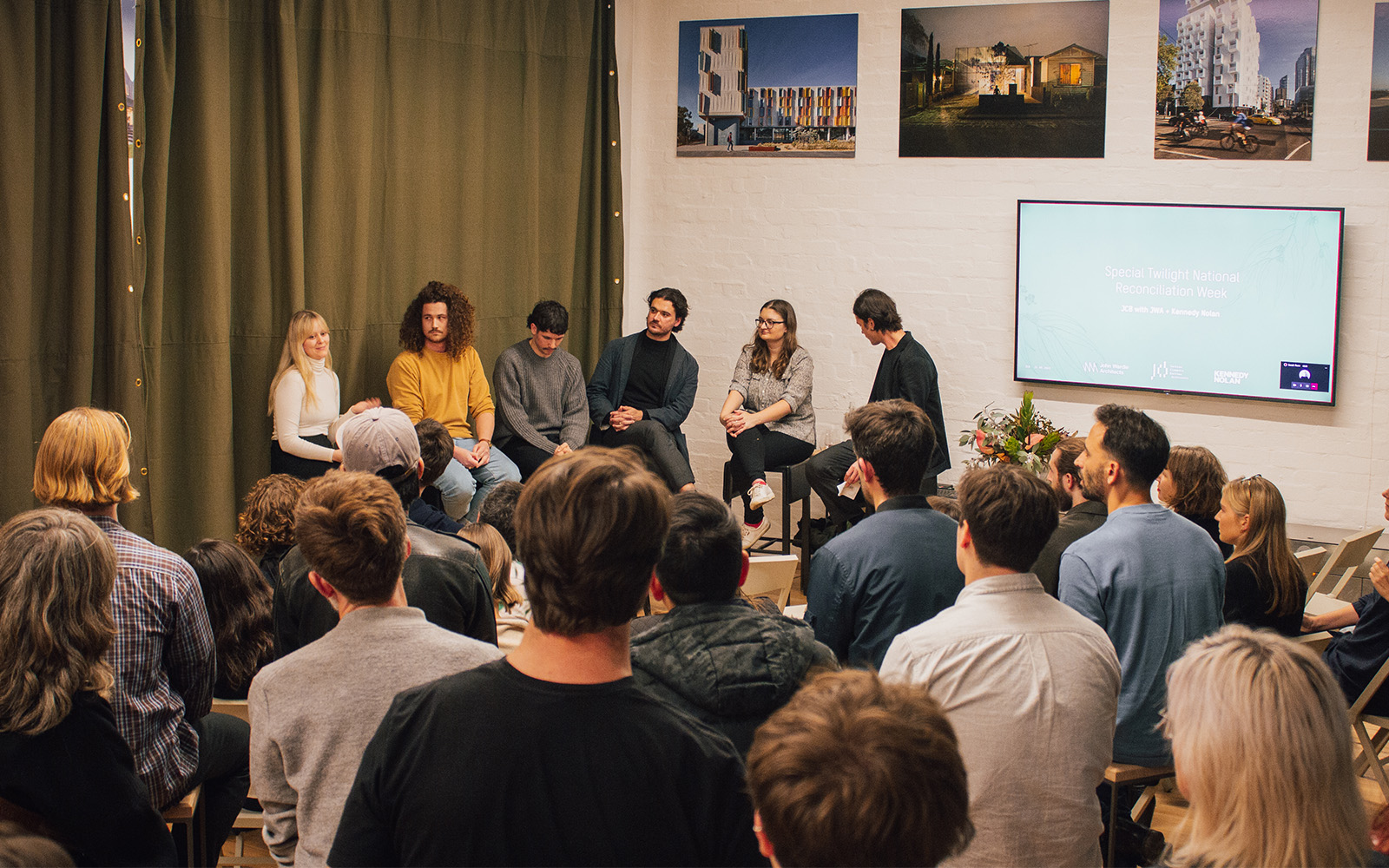 On Tuesday 31 May, John Wardle Architects, Kennedy Nolan and Jackson Clements Burrows gathered at the JCB studio for a yarn during National Reconciliation Week.
The panel featured Indigenous practitioners from across our three practices sharing their reflections on the expectations and assumptions that are placed on Aboriginal and Torres Strait Islander people within architecture and design. ⁠
Following an acknowledgment by JCB Director Jon Clements, Theo McMahon (Bundjalung, JWA) and Kayla Dunn (Wiradjuri and Kamilarou, JCB) facilitated the #BeBraveMakeChange yarn with speakers Brad Kerr (Quandamooka, Kennedy Nolan)⁠, Matt Muir (Wiradjuri, JWA), Michael McMahon (Bundjalung, JWA) and Sarah Lynn Rees (Trawlwoolway, JCB).
Some key learnings identified include:
The need to create culturally safe and supportive environments within our architecture and design practices.
Indigenous practitioners don't have all the answers but want to be part of a collaborative team that asks the right questions and learns along the way.
Architects and designers should research before approaching an Indigenous practitioner. Understand the Country that you're designing on – don't be afraid to have a go.
The first or second time something is explained in the Indigenous space, take it on and build it into your own practice (like learning about a site plan, a section or waterproofing for example).
The profession needs to rethink where we start the design process by seeing Country and architecture as living beings which have rights and that tell stories.
Reconciliation is everyone's responsibility.
A big thank you to Brad, Kayla, Matt, Michael, Sarah and Theo for sharing your experiences so openly and honestly. Next year, we look forward to reflecting on the 2022 National Reconciliation Week learnings and seeing the progress made in our profession.
Keep reading for some of the insightful Q&A.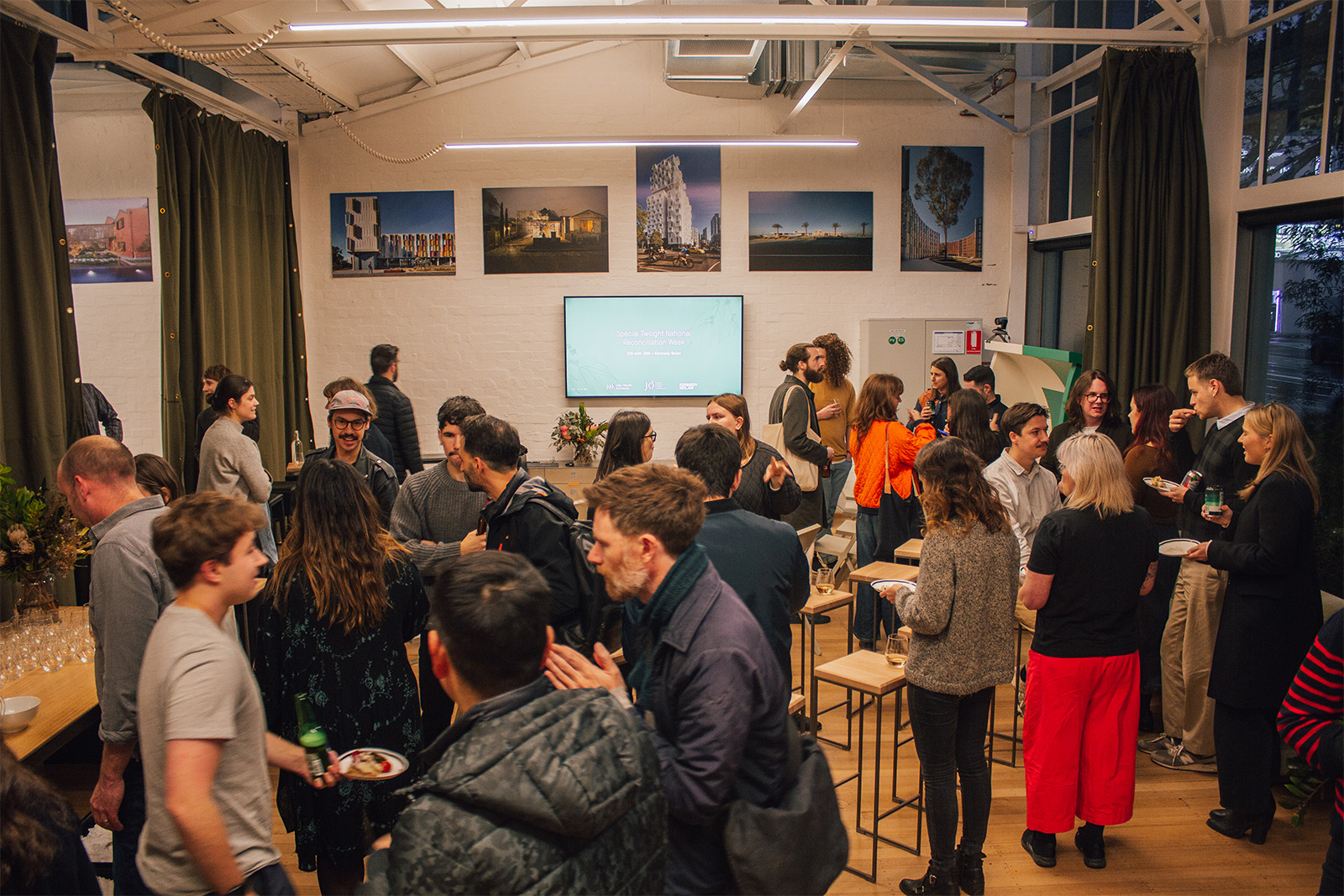 Q. What's your favourite thing about designing on Country?
Sarah: I think knowing what the possibilities could be if we designed on Country properly. Even though we've been doing it for a long time, designing with Country – as a methodology – is something that no one in Australia is yet doing to the full extent. We need a perfect storm of the right client and project for it to come together in the right way. Alternatively, we can incrementally change our own practice in that direction – or maybe it's a bit of both.
Also, because there's no aesthetic or architectural typology that we tie back to as a heritage, we get to invent the rules a little bit. We can be creative with the tangible and intangible aspects of Country and do something new that's both a form of representation and an opportunity to heal Country from the way it's been harmed in the past. The opportunities are endless really – we've barely explored what we could do.
Michael: I think that's a really interesting idea, to continue in the sense of endless opportunities. I'm not always going to be designing on my Country, so I like to think of entanglement - the actions I take, whether here or someplace else, affect Country. It gives me so much motivation, inspiration and power knowing that I'm held to account.
Matt: For me personally, I'm relatively new in the architecture space so I see designing on Country as an opportunity to learn and to educate. As a young Indigenous man, I don't know the answers to everything, but I appreciate having opportunities to ask the right questions and keep learning about the significance of Country.
Brad: That's exactly how I feel, Matt. We're all visitors to the Country that we're on now, and for most places that we go within Australia, we're visitors too. It's always an opportunity to learn and grow.
The other thing is that architecture can be a regenerative process where we're giving back to the places that we're designing. We work in one of the most damaging industries in the world, and there's opportunities when designing on Country to really give back.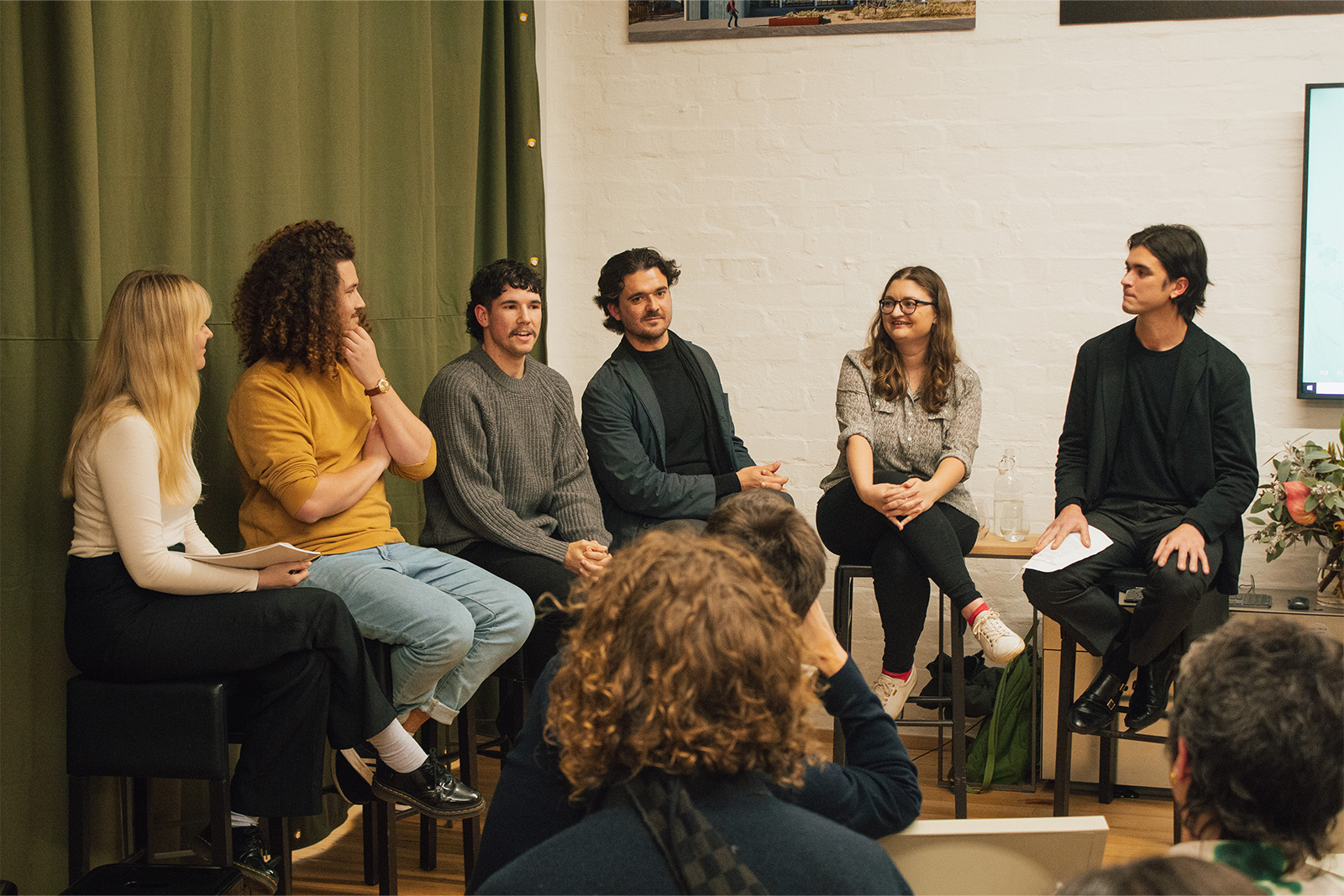 L-R: Kayla Dunn (Wiradjuri and Kamilarou)⁠; Brad Kerr (Quandamooka⁠); Matt Muir (Wiradjuri)⁠; Michael McMahon (Bundjalung⁠); Sarah Lynn Rees (Trawlwoolway)⁠; Theo McMahon (Bundjalung⁠)
Q. Are expectations and assumptions placed on you as Indigenous designers?
Brad: We're still figuring out what designing on Country looks and feels like. We have ideas of what it could be, but the hard part is when you're asked in practice: "how do we do this properly?". As Indigenous designers, we don't know the answer so let's take the project journey together.
Matt: That happens a lot – not just in architecture either. Whenever National Reconciliation Week or NAIDOC week comes around, a manager will ask "hey, what do you think about this?". You feel obligated because you're proud of your Indigenous heritage and who you are, but you also can't speak on behalf of hundreds of thousands of people whose experience has been different to yours.
Theo: That stuff has been happening my whole life. From the age of five, being asked to come to primary school with a didgeridoo during NAIDOC week.
Matt: I call it blissful ignorance because it just makes you laugh.... Like reconciliation needs a big boomerang on it or "here's our Indigenous staff or Indigenous students". It can get quite confronting at times.
Michael: Sometimes we're expected to have done all the work already because it means so much to us personally. There's a principled approach that can be taken around about trust and listening. But it's not outcome based so to push for a certain outcome can't be done – you're either going to take something from somewhere else and adapt (or appropriate) it or you're not going to respect the principles.
Sarah: I hope this doesn't happen as much anymore, but ten years ago when I got my Indigenous scholarship to study at Cambridge, that was the first time I was confronted with the world of media. It wasn't uncommon to come across an opinion piece questioning the colour of my skin, or people going through my LinkedIn and saying I was well connected here and why would I need a scholarship? For some reason, because you'd identified publicly as Indigenous, people felt they had a right to dissect your identity.
On the flip side, there's also the expectation that you know and can speak on behalf of everything. But people often don't want to listen to you either. It's a weird parallel where you're learning your profession and finding your way until you find your own voice and also choose to speak.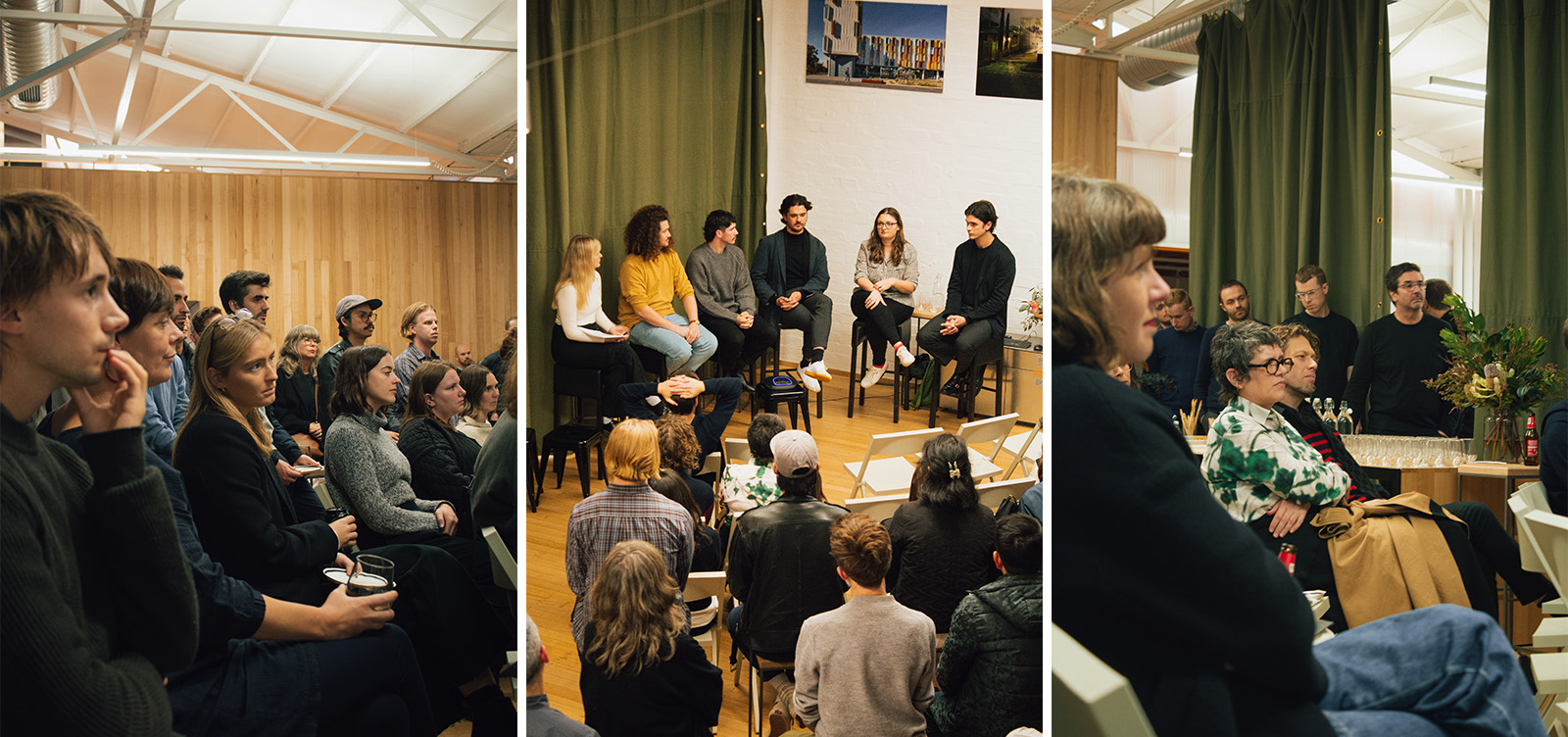 Q. Is reconciliation the role of Indigenous people or the collective?
Michael: Personally, I have a responsibility to make my Country healthy and for Aboriginal and Torres Strait Islander people in Australia to prosper. But it's impossible for us to do it. If we don't have help in deconstructing it, we're not going to see the change we want to see.
Brad: It's definitely not Indigenous people's sole responsibility – it has to be the responsibility of everyone. So many projects are developer driven and most practices thrive on projects that have minimum sustainability targets.
If not for the greater collective of people driving change, then the 30 of us [Indigenous practitioners in Australia] can't do much.
---
To find out more about National Reconciliation Week, visit the Reconciliation Australia website here.
Photography: Jasper Dorman, JWA