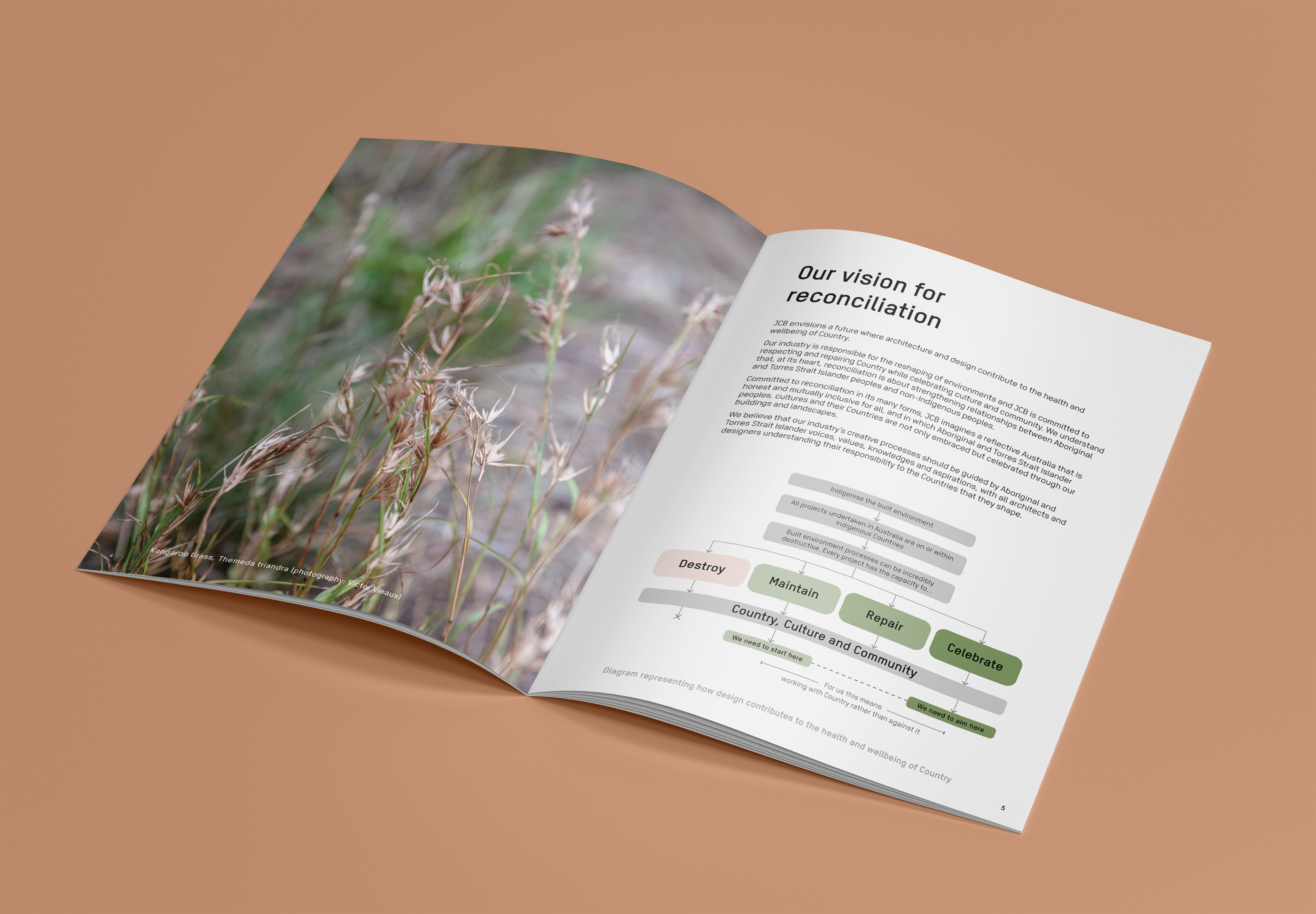 JCB envisions a future where architecture and design contribute to the health and wellbeing of Country.

We believe that our industry's creative processes should be guided by Aboriginal and Torres Strait Islander voices, values, knowledges and aspirations, with all architects and designers understanding their responsibility to the Countries that they shape.

Our Innovate Reconciliation Action Plan has been formally endorsed by Reconciliation Australia.
View our Reconciliation Action Plan

Developing and implementing our RAP is an opportunity to formalise JCB's commitment to reconciliation, respect for Aboriginal and Torres Strait Islander peoples, their Cultural Knowledge and Country.

Warmest thanks to our RAP Working and Reference Groups for your valuable contribution to forming our studio's collective aspirations for reconciliation. Thank you also to the team at Reconciliation Australia for your thoughtful guidance along the way.
We now look forward to implementing our RAP Actions and Deliverables as a practice and collaborating with our clients, consultants and peers to advance reconciliation.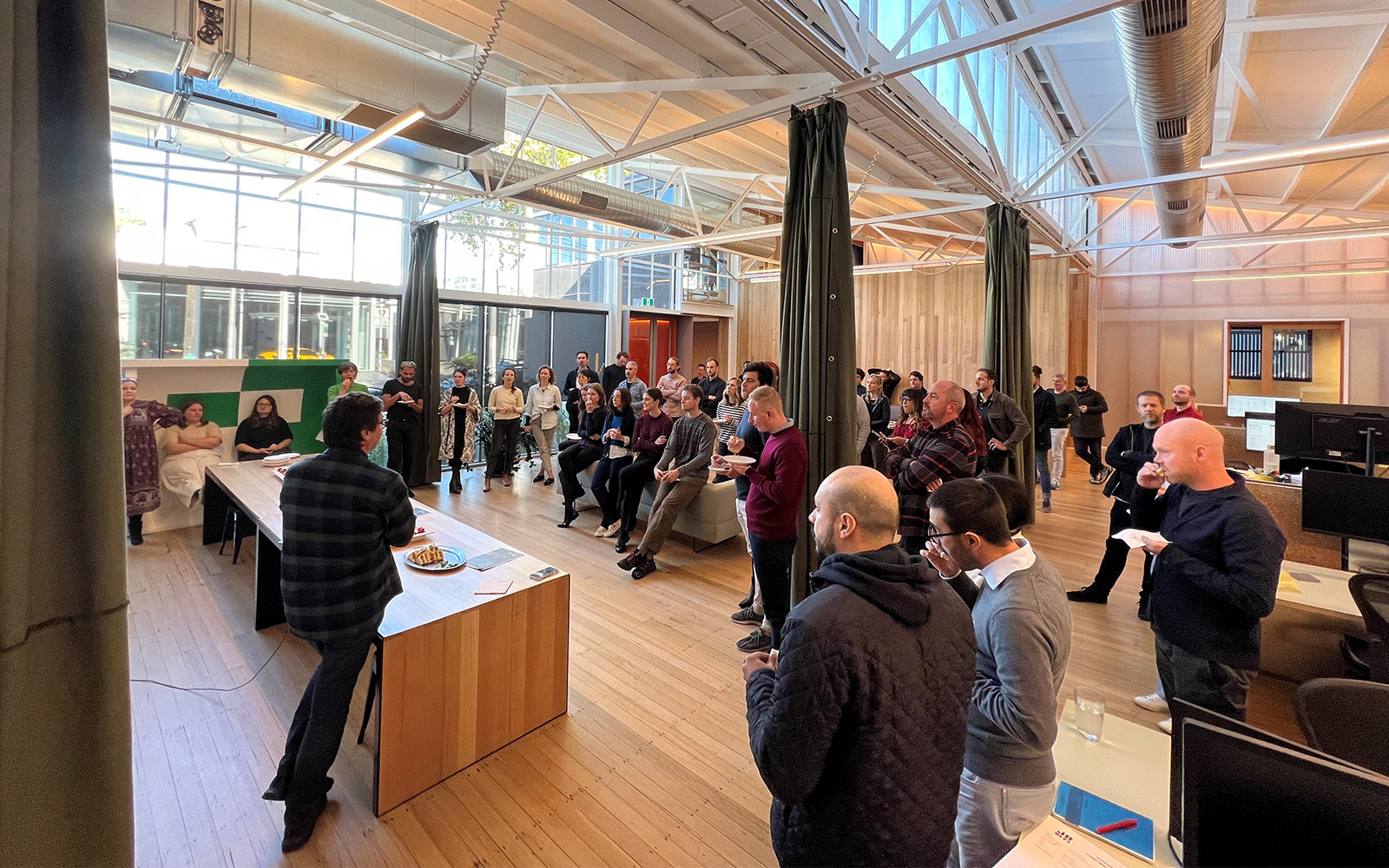 Director Tim Jackson introducing the RAP Working Group at JCB's internal launch last week