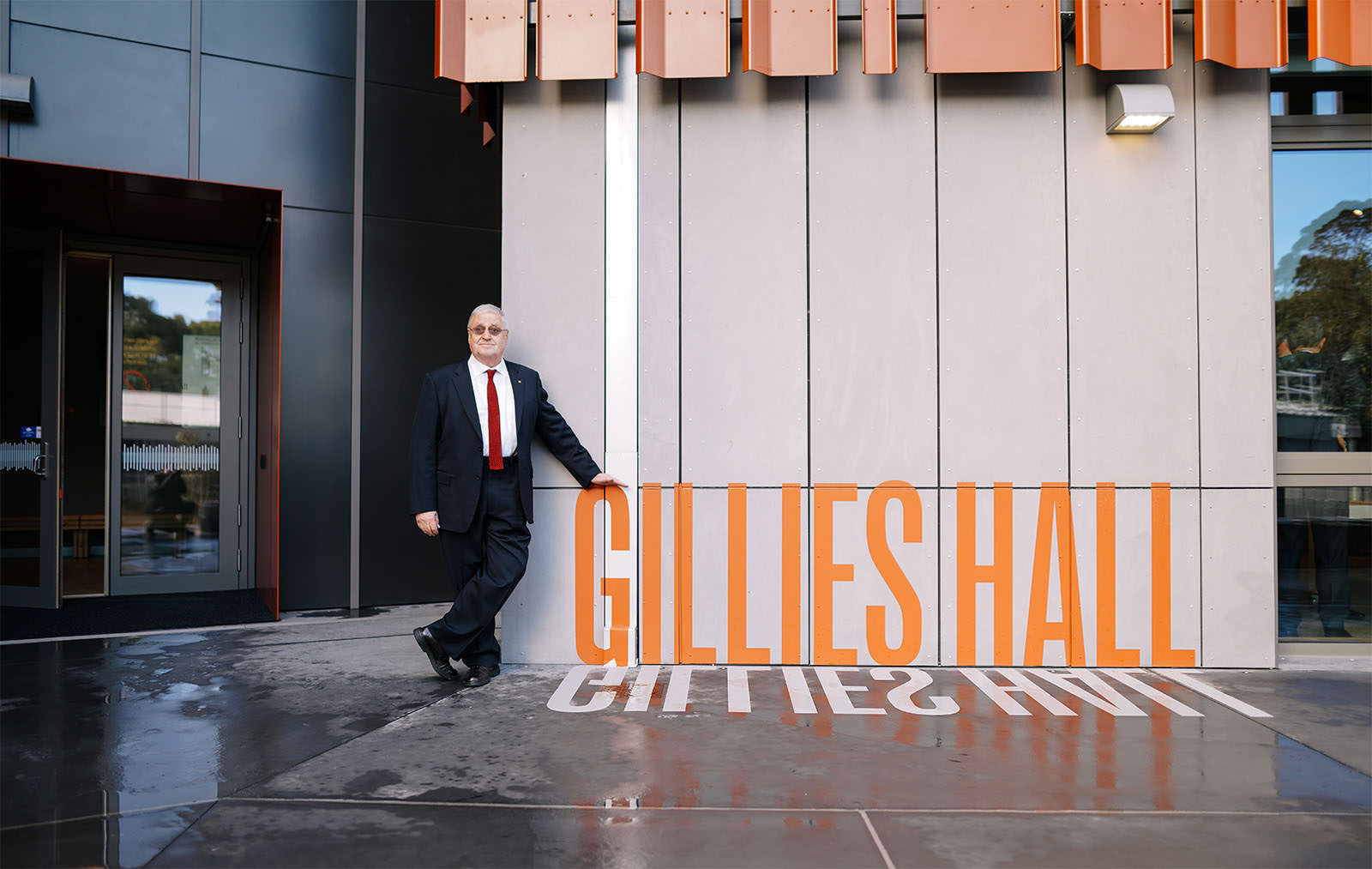 Attributed by Monash University Chancellor Simon McKeon as "a signpost for things of the future", Gillies Hall was officially opened Monday 19 August 2019 by Dr Max Gillies, who the building is named after.
The 6-level, 150-bed building is primarily constructed from Cross Laminated Timber panels, and has achieved Passive House certification. It is the largest structure in the southern hemisphere to achieve this certification, and sets a new benchmark for campus student accommodation.
While the at-capacity Gillies Hall has been home to student residents since earlier this year, Monday's opening welcomed Monash dignitaries, Indigenous leaders, local council members, students, and design team members, along with guest of honour Dr Max Gillies. The building was officially opened with a commemorative plaque.
Professor Margaret Gardner AO, President and Vice Chancellor of Monash University, proudly highlighted that in contributing to Monash's Net Zero initiative through Passive House design and certification, Gillies Hall is not only "the most beautiful addition to the peninsula campus" but also, "the most successful student accommodation at Monash", highlighting the project's significant environmental accomplishments.
Speeches were followed by tours of the building conducted by students, allowing guests to hear first-hand experience from those using the building on a daily basis.
Danielle Pacella, Project Architect from JCB said,
"For myself and many others from the design and consultant team, today was a lovely opportunity to meet residents and hear their shared experiences. It is hugely rewarding to see how the design decisions we made are positively contributing to the everyday life of the students living at Gillies Hall; from how the spaces are used, the way they were intended, and how the warmth of the timber makes it feel like a home."
Photo by Mojtaba Khodakarami - Monash University student