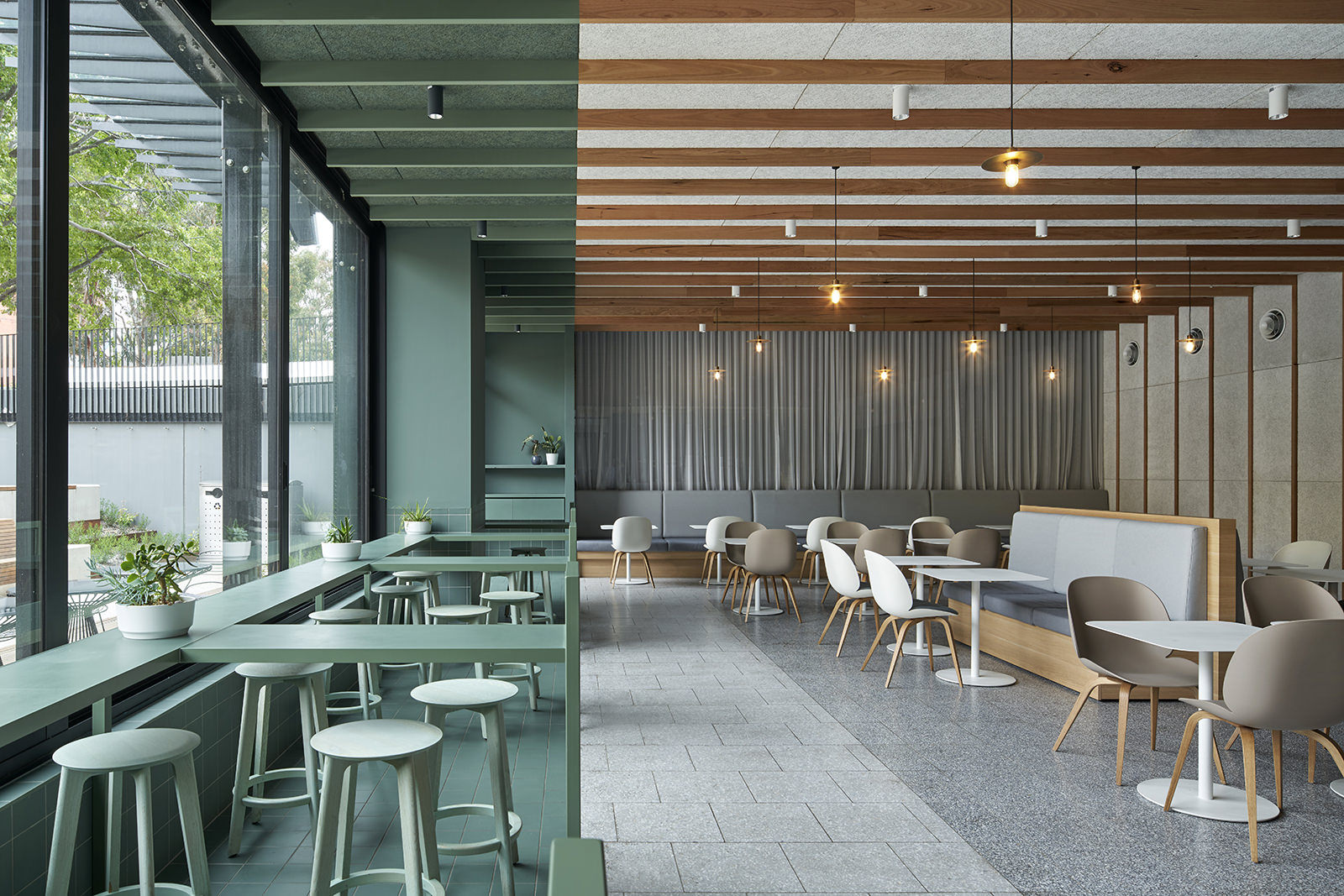 JCB are absolutely thrilled to have won the Dulux Colour Award for Sable Drop Cafe in the Commercial Interior - Public + Hospitality category.
"Ambition is one thing, execution another, and we commend this project on both. The use of colour is complex and considered, and its precise articulation, particularly the level of tonal matching, is no mean feat to achieve. Balance is key, here. It is a large space, but the swathe of seamless green, a demarcation between the external landscaping and the interior, is an innovative device, demonstrating restraint and balance to achieve an impactful result. Overall, this is a courageous design." Comments by judge: Simon Farrell-Green, Editor of HOME New Zealand magazine
We are honoured to be recognised by our peers and we thank our clients, consultants, builders and collaborators.