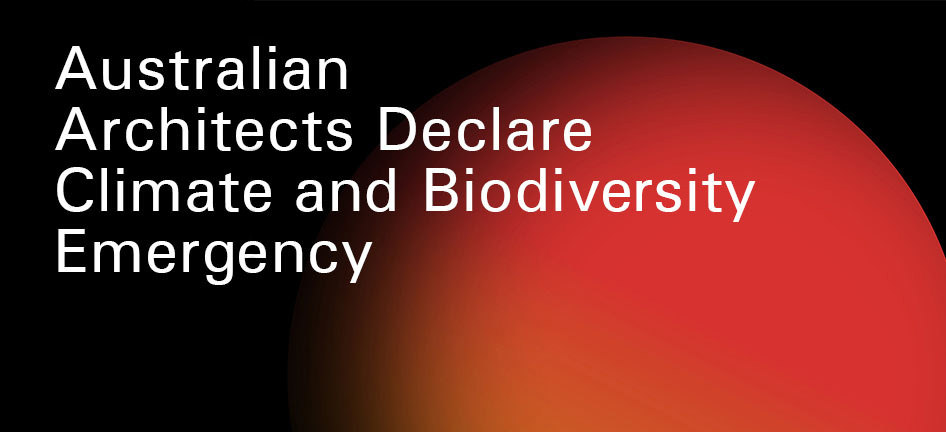 As architects, we understand we have the means to make a significant impact through the work we do.
The Architecture Australia magazine recently headlined that 25 per cent of Australia's greenhouse gas emissions, are produced by the construction, operation and maintenance of buildings. Conversely, it costs between 8 percent and 30 percent more than the usual costs of building to reduce emissions. These numbers are key to explaining both the responsibility and ability we have to mitigate harm. This means we need to shift our behaviour.
As one of the 30 founding signatories of Architects Declare Australia (now currently at #560 nationwide and growing), we are standing by our pledge by interrogating the way we do things. It's going to take a bit of time, but we're turning up to say that we have the will and the commitment to do so.
Internally, we are continuously improving and expanding our Sustainability Strategy to reflect the latest scientific research through self-initiated education. This does, and will, continue to provide our team with tangible processes to apply to projects, in order to meet our commitment to minimise carbon consumption, and more broadly, aid the realisation of sustainable practices. From our choice of building materials, such as using carbon-embodied timber rather than greenhouse-producing concrete and steel; to creating effectively shaded and sealed buildings to maximise energy performance outcomes. It all counts.
Externally, we are using our voice to spread the word. Friday, 20 September 2019, we will be leaving the office to support our children and join our peers for the Global Climate Strike.
Together we are committed to positively turning this conversation into action. As we learn more along the way, we will share our knowledge, and hope others will do the same.