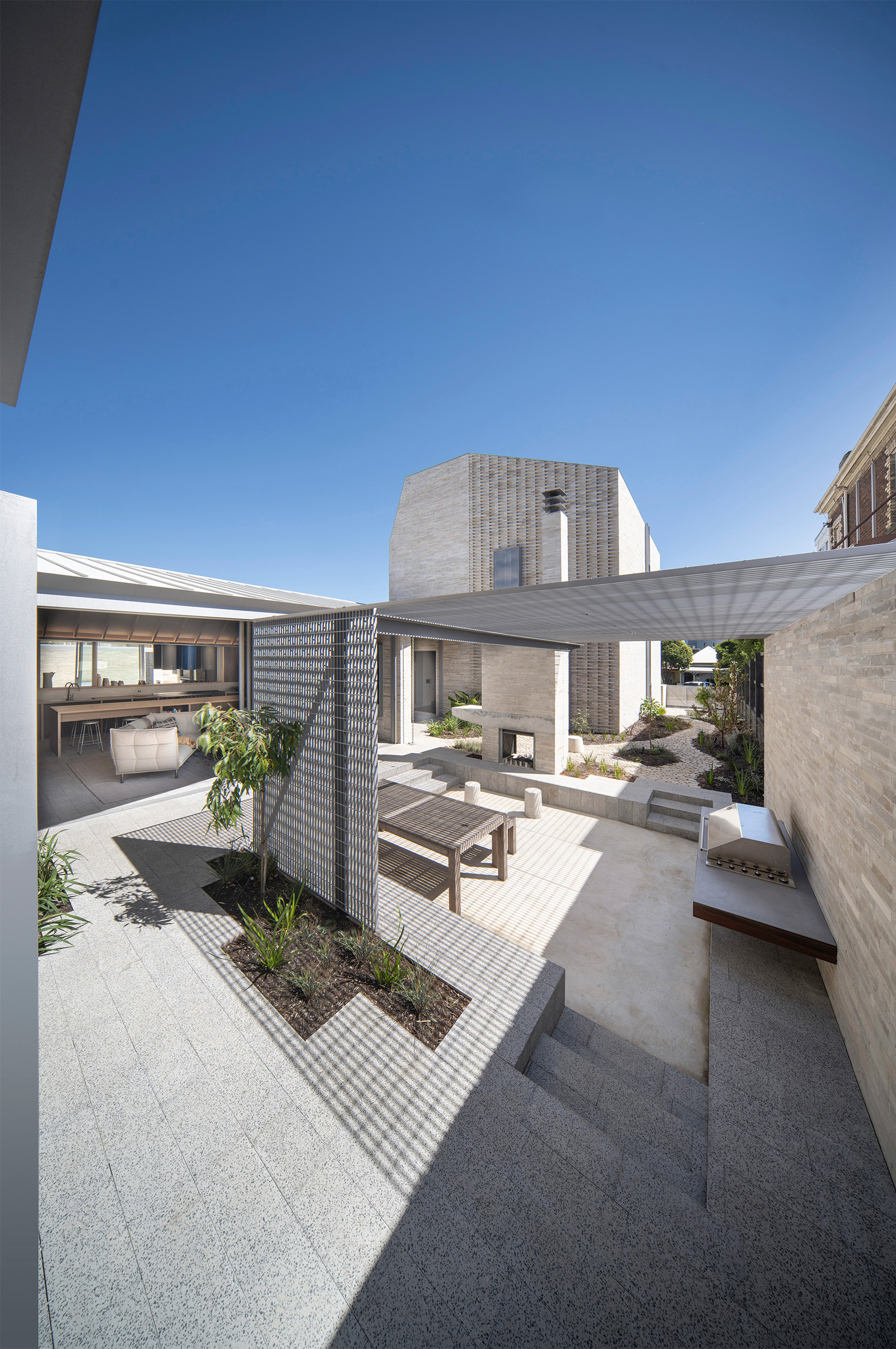 Divided House has received two honours in the 2021 Think Brick Awards: the Horbury Hunt Residential Award and Kevin Borland Masonry Award - High Commendation.
Congratulations to the JCB project team, BD Projects, Krause Bricks, GB Masonry, Brickworks Building Products and Form Of Bricklaying (Greg Saunders) and all of our collaborators who contributed to the project.
JCB warmly thanks Think Brick and the 2021 Jury and congratulates all the winners and finalists.
Jury citation:
"Divided House really takes the brick and challenges it. It doesn't accept it for what it is. This project displays lovely innovation in the way that the facade is being defined and articulated, but then we're also seeing this lovely joy in the way that the skinniness of the chimney is being articulated within the garden and the manner that all those elements start to play into a bigger language and a larger way of understanding how the house operates."