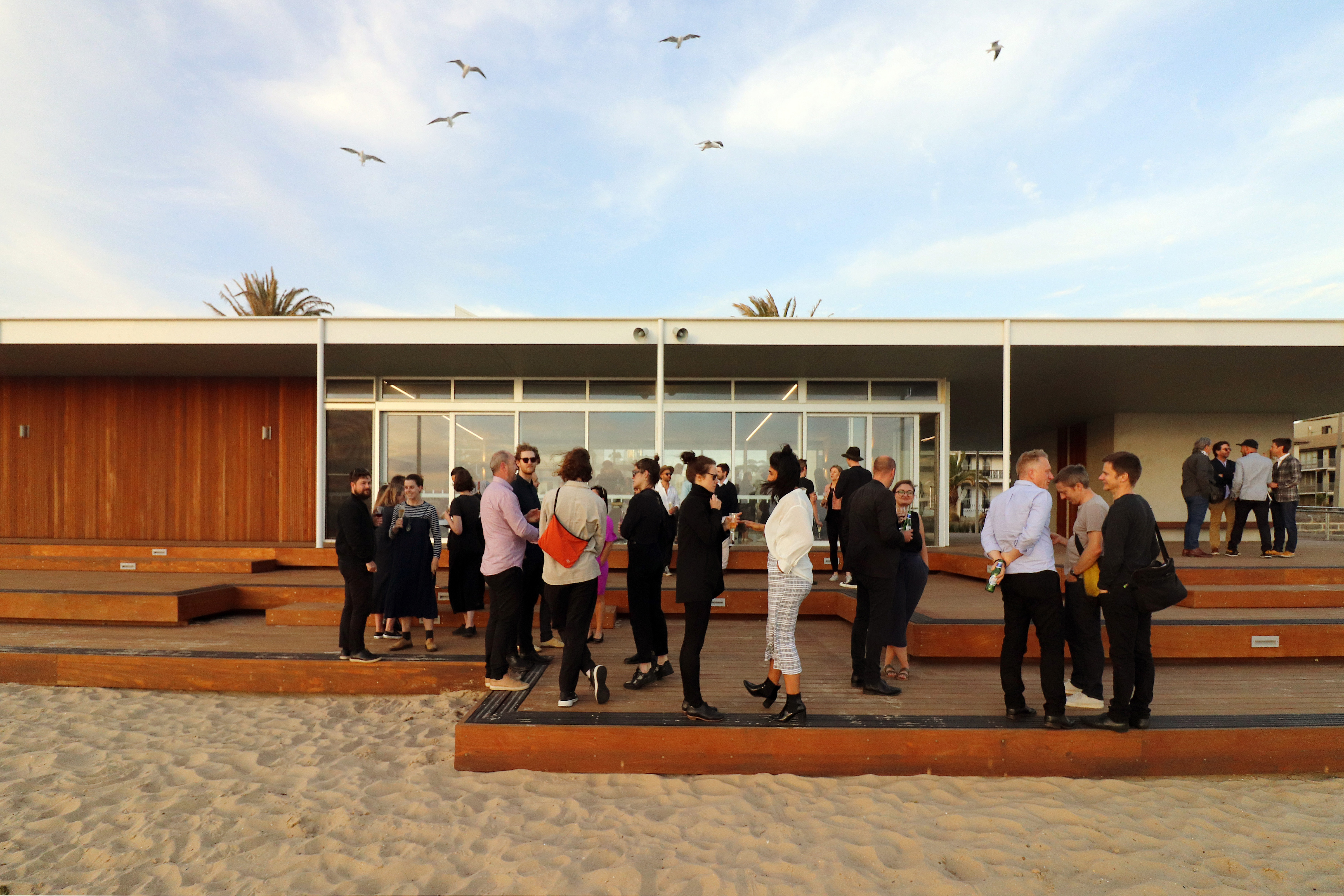 Last month, JCB hosted the Architects Without Frontiers network partner event, at the recently opened South Melbourne Life Saving Club. As one of the first events in the new club, it was enjoyable to see the space at full capacity as the sun was setting across the bay, just days prior to the summer season officially commencing.
The new club is a single-level structure that sits sensitively on the foreshore, with its low flat roof emphasising the horizon line. The structure is open, transparent and accessible to the club wider community. The multi-purpose room, as well as the covered, open deck, encourages views to the bay, and offers an opportunity to pause and engage with the beach, the club, and any community functions happening within.
Referencing boating activities on the bay, the pop-up roof lights of varying sizes playfully maximise internal volume and light. The largest of these pop-ups serves as the club's observation room overlooking the beach. Internally the pop-ups are coloured, red, yellow and pink, like surfboards, beach towels and sunburn. These colours evoke happy memories of bygone summers, not least of all swimming between the flags!