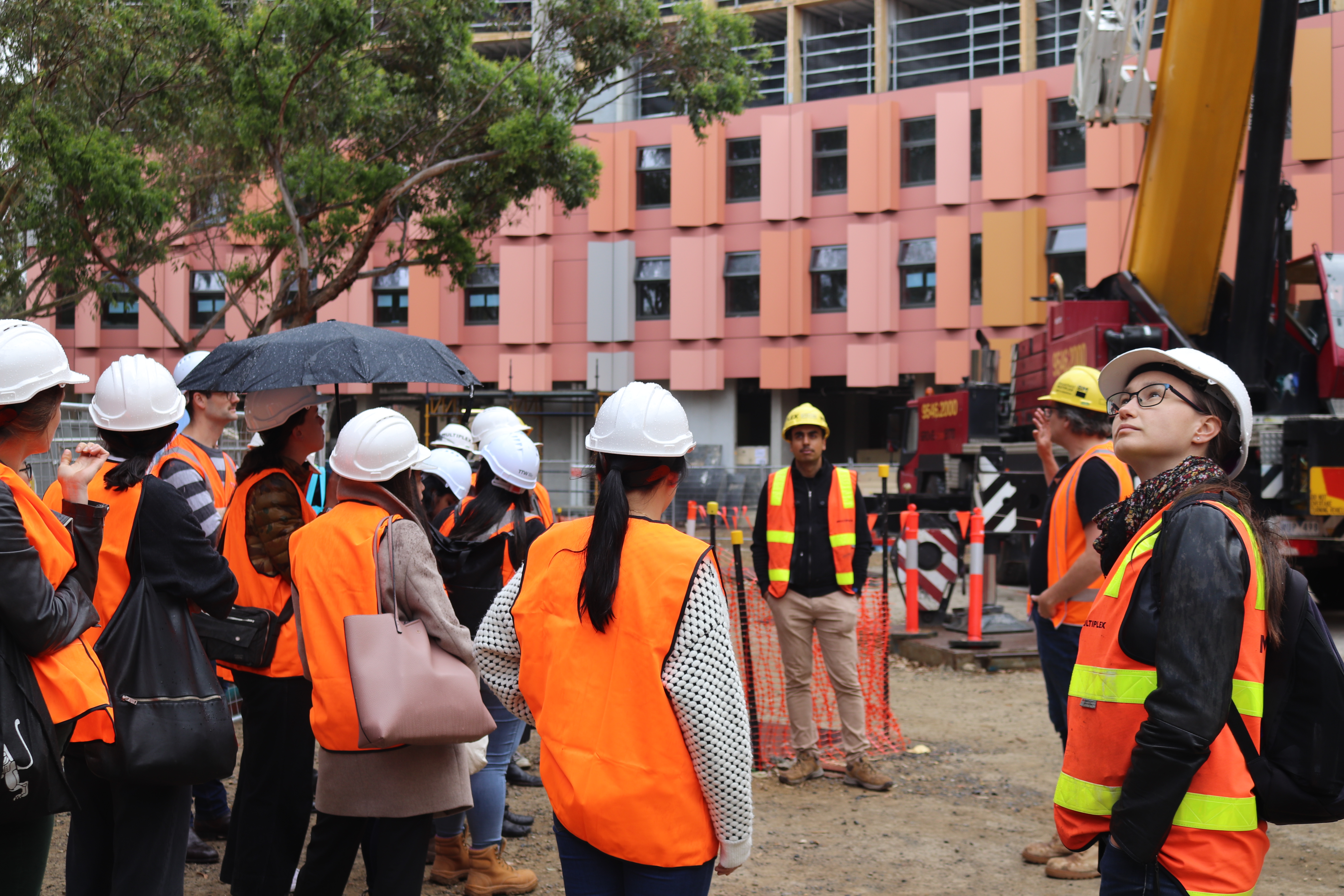 A few weeks ago we took our team around our La Trobe University student accommodation site. Joined by our engineers from TTW, PM's from Duo Projects and the Multiplex site team, it was a chance to get some great insights on working with mass timber and off-site prefabrication.
Due for completion next year, the design team had some great insights on how they working with mass timber and off-site prefabrication. With the structure due to top out before Christmas and the installation of the unitised façade system on track, the project is on track to complete mid 2020. By using a mass timber structure it is estimated that we saved 75% in CO2 emission in construction than a traditional concrete design. To put that in perspective, that is equivalent of taking 1600 cars off the road for a year. On completion, the building will combine to be the second largest completed mass timber project in the Southern Hemisphere.
A big thanks to Multiplex crew for making the visit happen, and for being terrific partners on our mass timber journey.