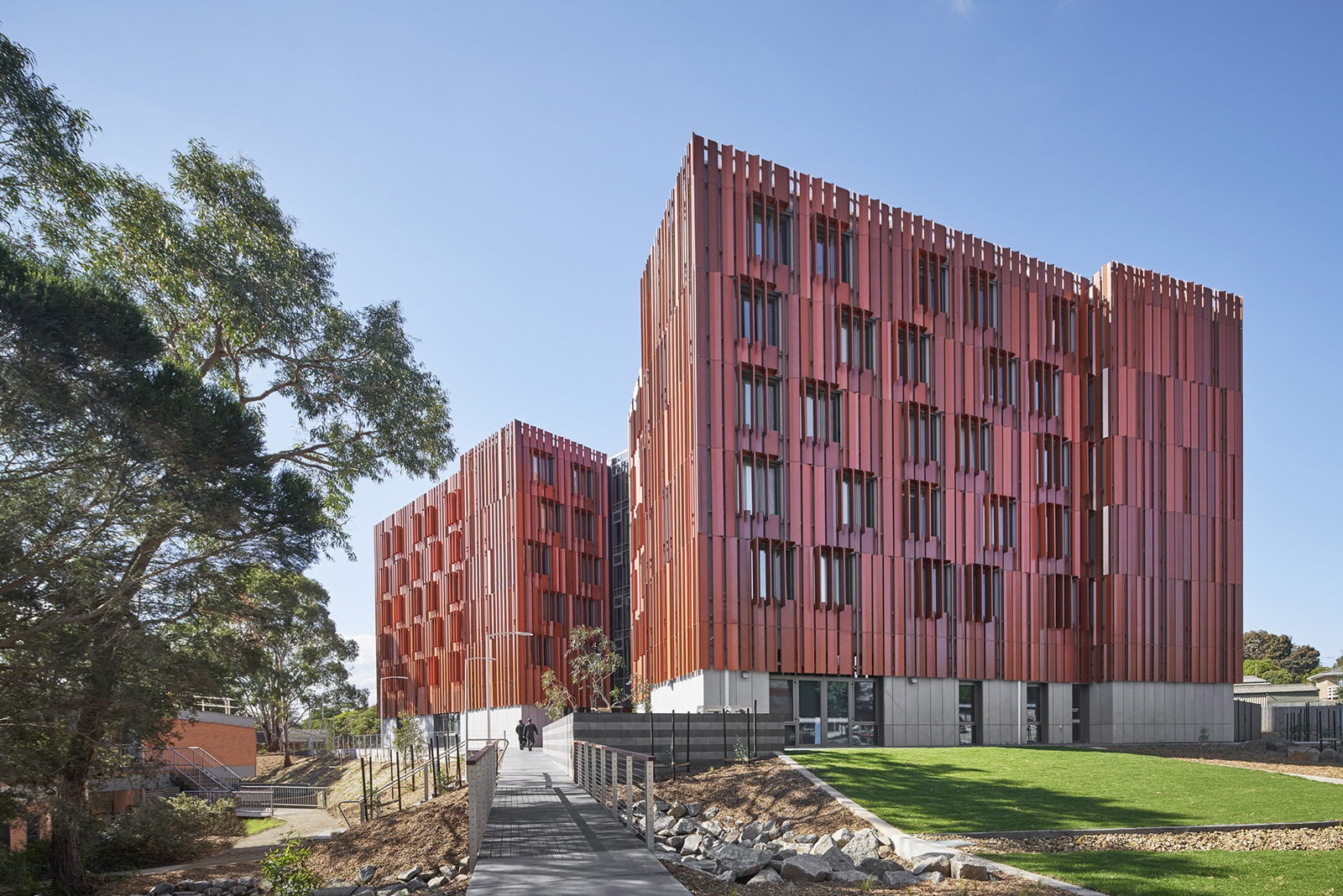 Gillies Hall is Australia's largest project to achieve full Passive House certification from the Passive Haus Institute in Germany. It has been designed and built to use almost 70% less energy than 'business as usual' Australian construction.
Passive House design is founded on providing a high performing building envelope, rigorous detailing and construction and quality services including heat recovery mechanical systems. At an approximate 10% cost premium the expected payback period is less than ten years. Residents benefit from high quality indoor environments at year round constant temperatures.
It is also one of Victoria's largest completed projects to utilise cross laminated timber (CLT) construction for the majority of the structure. As a result, the net carbon footprint was dramatically reduced making one of the most sustainable developments ever embarked on in Australia. With approximately 50% of the CLT exposed, the building wears it's green credentials proudly and has put the well-being of the residents at the forefront of the design.