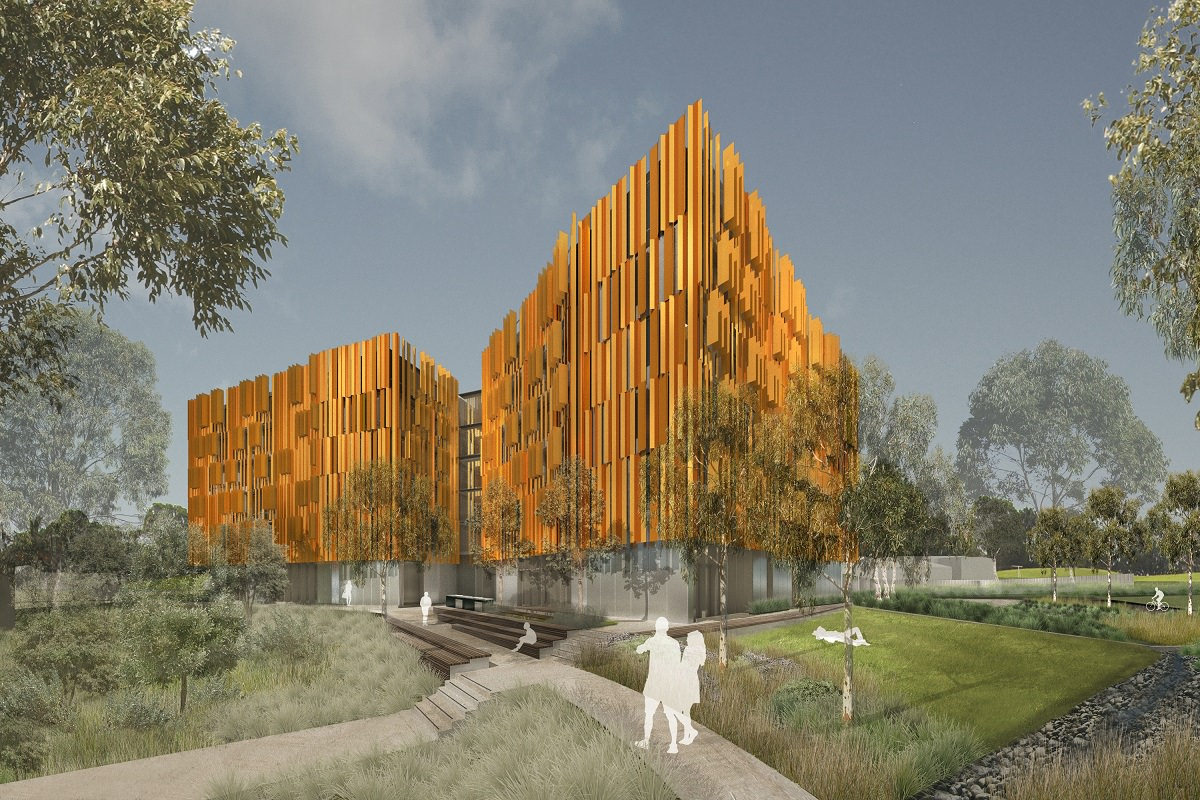 Following the success of the Turner Student Accommodation at Monash University's Clayton campus, JCB has been commissioned to design and deliver another student residential development, this time at the Monash Peninsula campus in Frankston.
Providing 150 student apartments, staff accommodation and a range of collaborative and independent study nooks and communal spaces, the project will utilise cross laminated timber (CLT) construction and target Passive House ESD certification. It will be the largest project in Australia to combine both ambitious design agendas and we look forward to bringing you more details on the project as it progresses in 2018.
Read more about the project in The Fifth Estate.