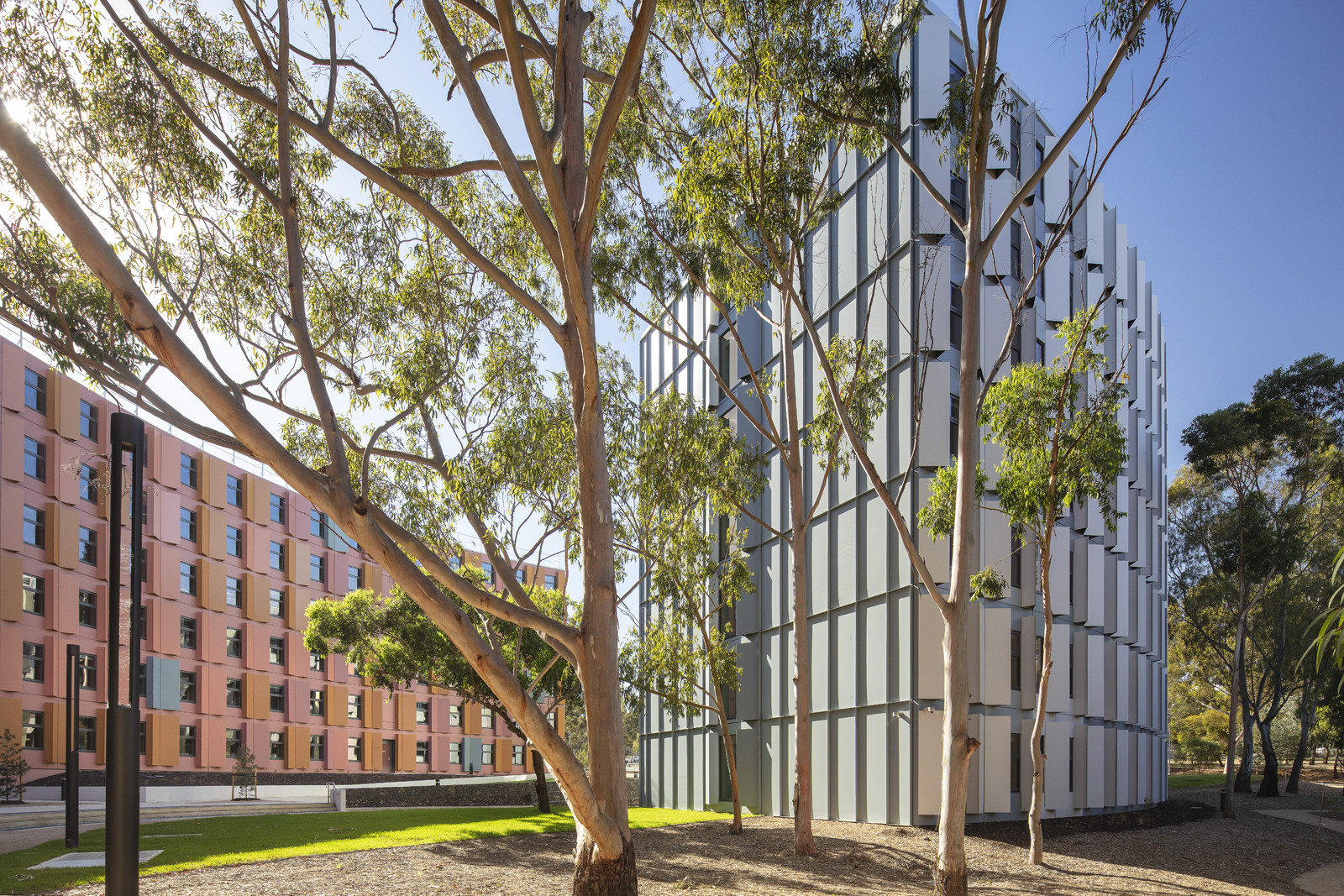 Back in 2018, the JCB team set out on a two year project journey with La Trobe University that would redefine the way we think about mass timber.
In the project's early days, we were working towards a green star rated building and looking to meet the sustainability goals outlined in the University's Future Ready Strategy document.
Taking recent learnings from mass timber benefits realised on Monash University Gillies Hall, the design team proposed the idea to La Trobe University as a multi-faceted low carbon approach. They immediately saw the benefits and an opportunity to show leadership beyond industry norms, becoming champions for sustainability innovation.
The project was of significant scale (enough CLT panels to cover the MCG ground twice over!) yet the time from end of design to the first panels arriving on site was half that of Gillies Hall. Associate Director Simon Topliss credits this to close collaboration between architect, engineer (TTW), builder (Multiplex) and manufacturer to a level he's never experienced before.
"It was one of those exciting moments you have as an architect," says Simon. "Here we were faced with an enormously challenging project - the scale and the geometry - and basically trying to fit a square peg in a round hole with rectilinear panels forming an arcing floorplate."
"One of the most amazing things about mass timber is the digital fabrication process," he continues. "It was almost like creating Lego and that helped the project team overcome a number of challenges. You design this enormous Lego set and then trust the fabrication process to bring it together."
With limited local manufacturing options at the time, we worked with Italian company XLam Dolomiti. JCB visited them in Trento, Northern Italy where the final design was completed, and in turn XLam Dolomiti visited site to see their largest project come to life.
"A great outcome of this project is that we've started to change the conversation around mass timber from innovation to business as usual," explains Simon. "By bringing in the best CLT knowledge from Europe, we can inform local suppliers and manufacturers and build up confidence in our own industry."
Earlier this month, La Trobe University Student Accommodation was honoured with the 2020 Australian Timber Design Award: Multi-Residential category.
Photography by John Gollings