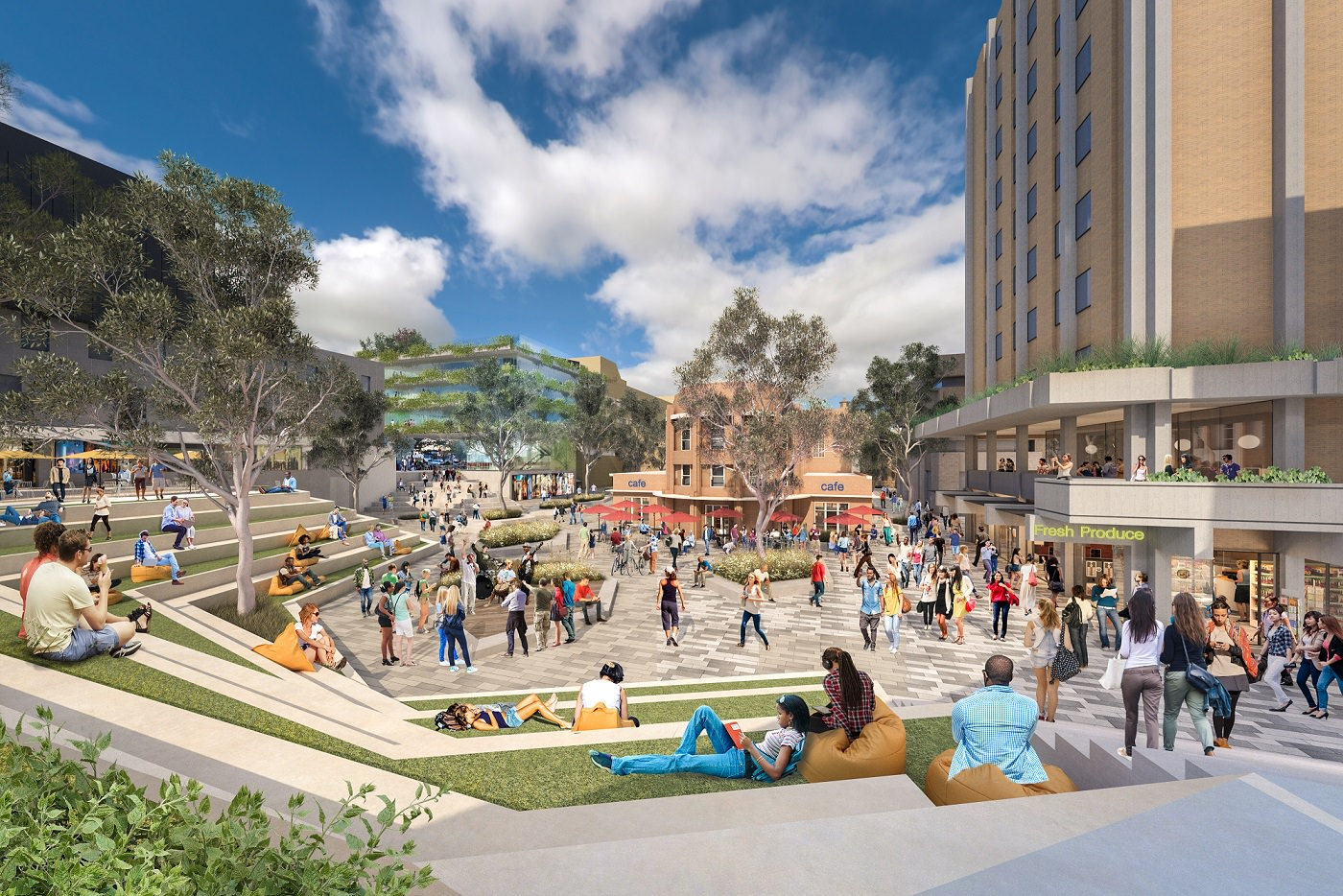 Vice Chancellor Glyn Davis announced to staff and students this week that approval had been given for the University's Student Precinct Project. JCB was engaged to carry out the Urban Design Framework Strategy in 2016. The Project involves the reconsideration and uses of nine buildings and extensive groundworks which will enable the levelling of the ground plane as a singular unifying gesture on the south-east corner of the Parkville campus.
Creating "a vibrant hub for services and social and cultural life for students and the University community" the Precinct situates important student bodies at the centre of student activity. New social, informal study and co-working spaces will exist alongside arts and cultural spaces and food and retail offerings. Over 4000 students have contributed to co-creating the project so far, informing the decision-making, governance, design and activation of the Precinct.
Read more about the project in the Melbourne University Magazine and take a two-minute virtual tour of the project which will be developed in stages between now and March 2021.