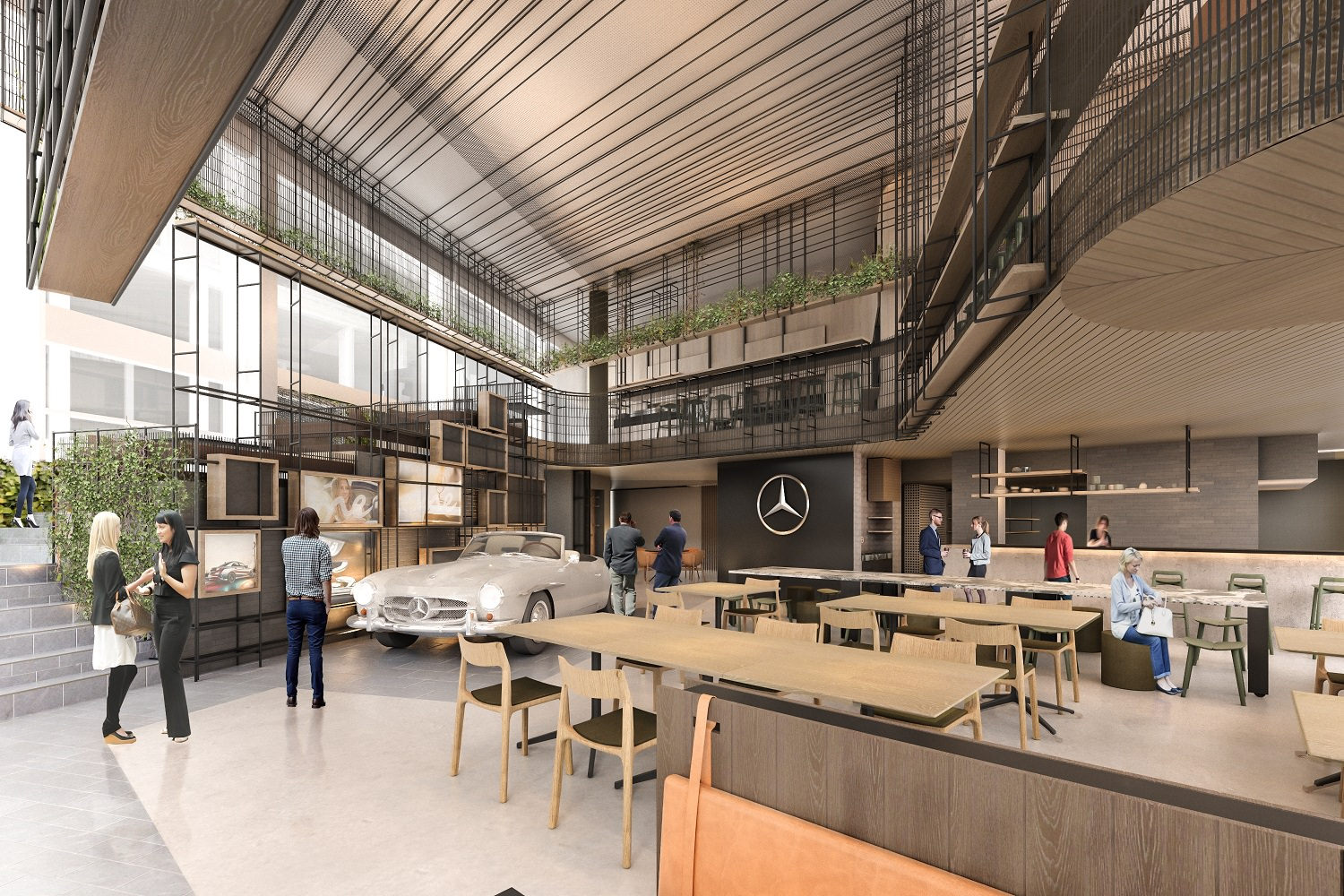 The unveiling of Mercedes Me at Rialto is fast approaching, and while we can't give you too many details ahead of its November 3 opening we can say the collaboration with St Ali group, with whom we previously worked on the Church of Secular Coffee at Monash University, is going to be a beautiful space.
Inspired by the Mercedes factories of the'40s and'50s, particularly their fine steelwork, the gesture of the frame became the driving force behind the design: the frame becoming the balustrade, the lighting frame, an element to wrap around the space.
The launch will include a lively program of events and talks with local creatives and artisans. We'll bring you more details soon. In the meantime, you can read more about the project here and here.