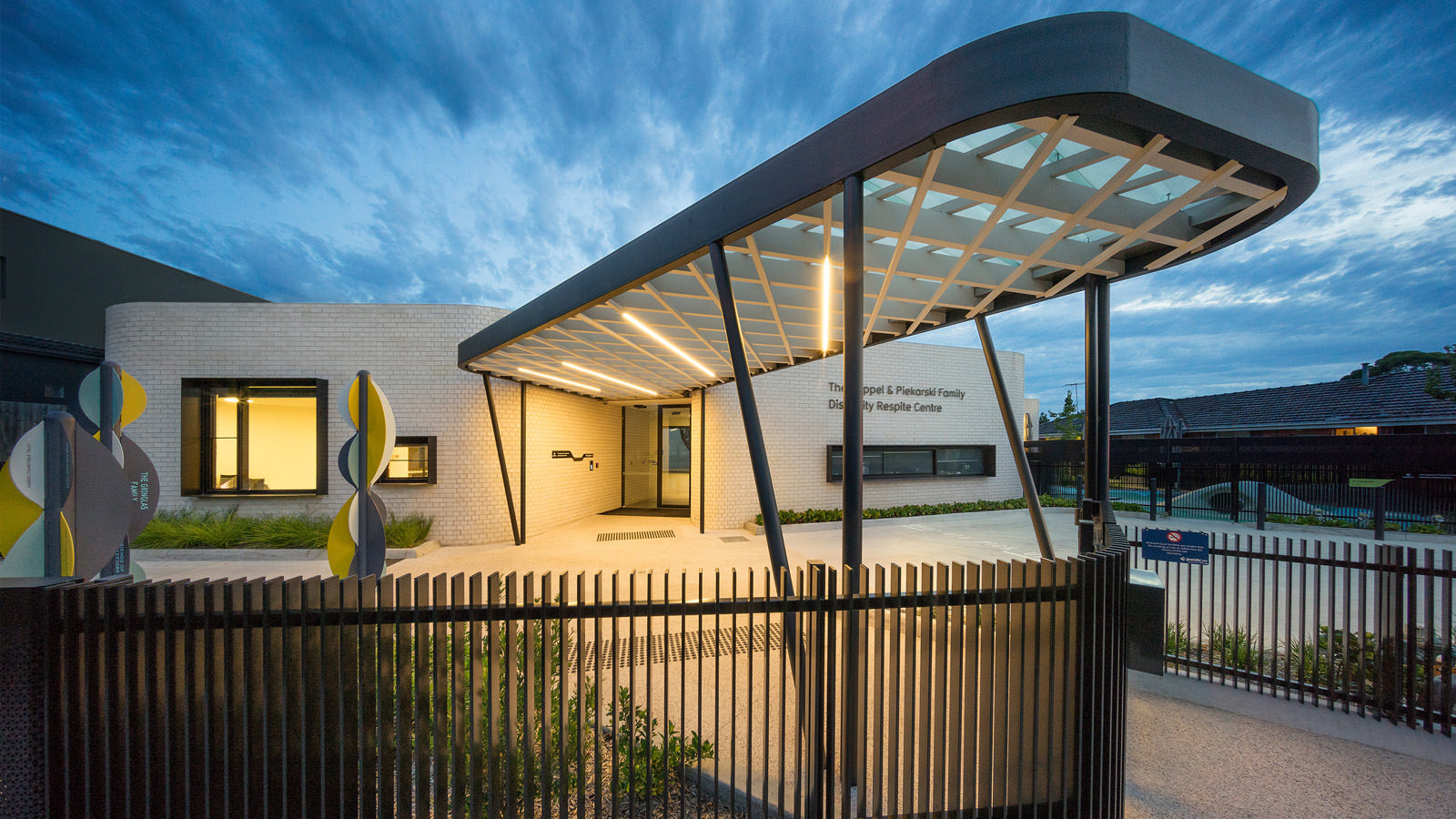 In exciting news, JCB's Coppel and Piekarski Family Disability Respite Centre in Caulfield was announced as the winner of the Sir Osborn McCutcheon Award for Commercial Architecture at the 2017 Victorian Architecture Awards on Friday night. It was one of three JCB projects recognised across four categories, with The Grimwade Centre for Cultural Materials Conservation winning the Architecture Award for Educational Architecture and a Commendation for the COLORBOND® Award for Steel Architecture, and the Monash University Turner Building Student Accommodation earning a Commendation for Residential Architecture – Houses (Multiple Housing).
We were particularly delighted by the Coppel and Piekarski Family Disability Respite Centre's win. Providing care for both children and adults with varied disabilities, the building's design employs a whimsical approach that emphasizes passive design principles and connections between internal spaces and landscaped courtyards.
Adopting a fluid and non-linear form quite contrary to the standard typology of such a facility, the centre's design and materials - which include brightly coloured bricks to engage the senses and define different spaces - invoke a sense of discovery and whimsy while also serving to de-institutionalise the centre's spaces. Just don't ask Project Architect Rob Majcen about all the logistics and nutting-out behind those beautiful curved brick facades.