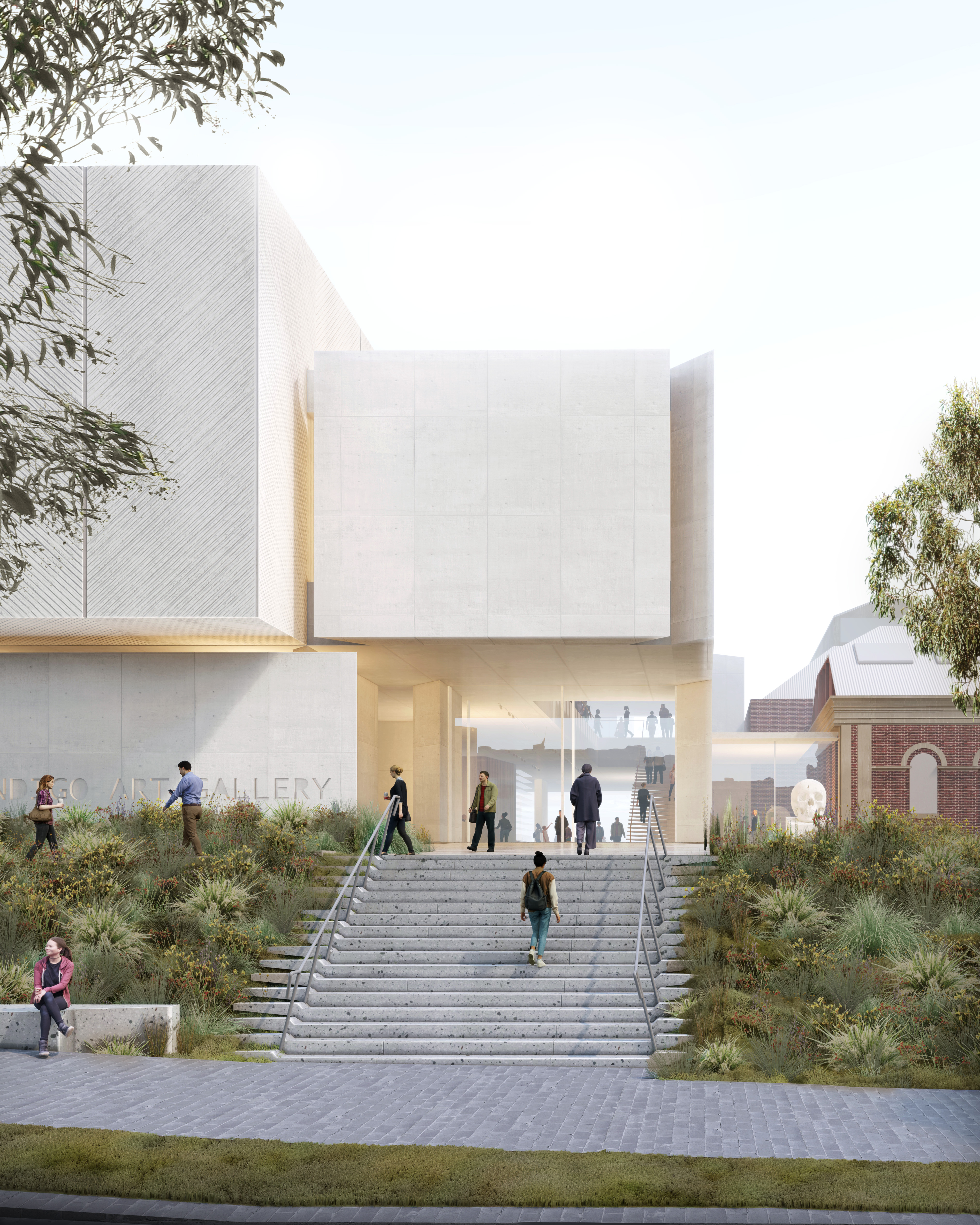 Today marks the launch of JCB, Clare Design and Openwork's initial concepts for a transformational expansion of the Bendigo Art Gallery. Developed through Traditional Custodian engagement, the design is grounded in and celebrates the deep living histories of Dja Dja Wurrung Country, culture and community.
The contemporary built form features a light exterior referencing the white clay of the region, and responds sensitively to the neighbouring 19th century galleries.
The facade will be etched with a pattern to be designed by a Dja Dja Wurrung artist. For now, the placeholder design is inspired by the chevron pattern on a Dja Dja Wurrung shield.
The light-filled foyer carries through elements of the white exterior and features a floating staircase that leads to a new second level.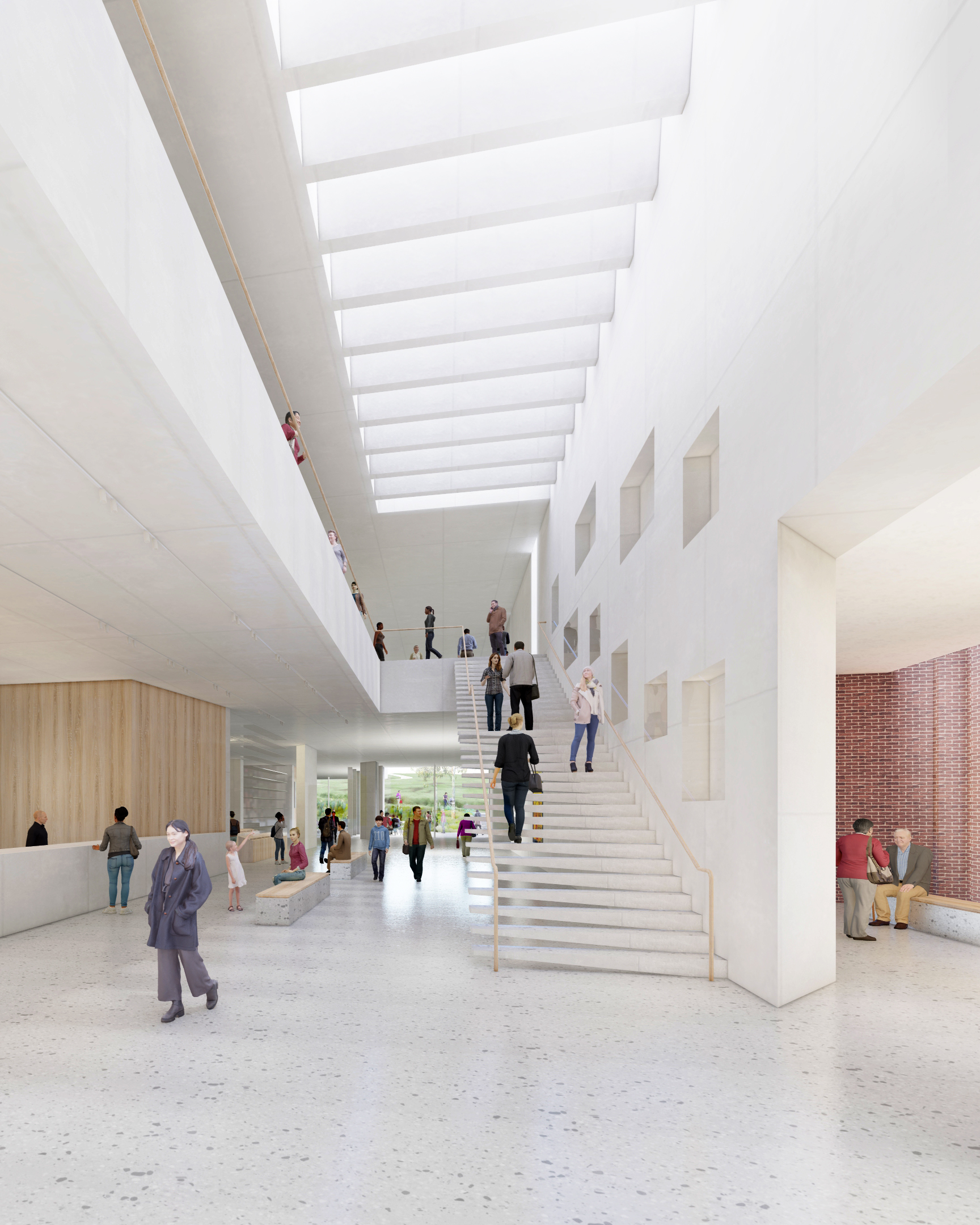 Bendigo Art Gallery Director Jessica Bridgfoot said she was excited to present the artist impressions to the community. "The proposed design is on par with iconic international galleries, while offering something thoughtful and truly unique to Bendigo through the Traditional Owner-inspired pattern that will be proudly etched into the face of the building."
JCB Director Tim Jackson said the team was looking forward to being part of such a significant project for the Bendigo community: "We're pleased to present the design, a contemporary addition to Bendigo's iconic View Street arts precinct that seeks to complement its heritage surroundings while confirming the Gallery's standing as a world-class building and a place to be inspired, to learn and connect with local history."
Read the full media release here
View the project page here